Anti-Racism, Equity & Inclusion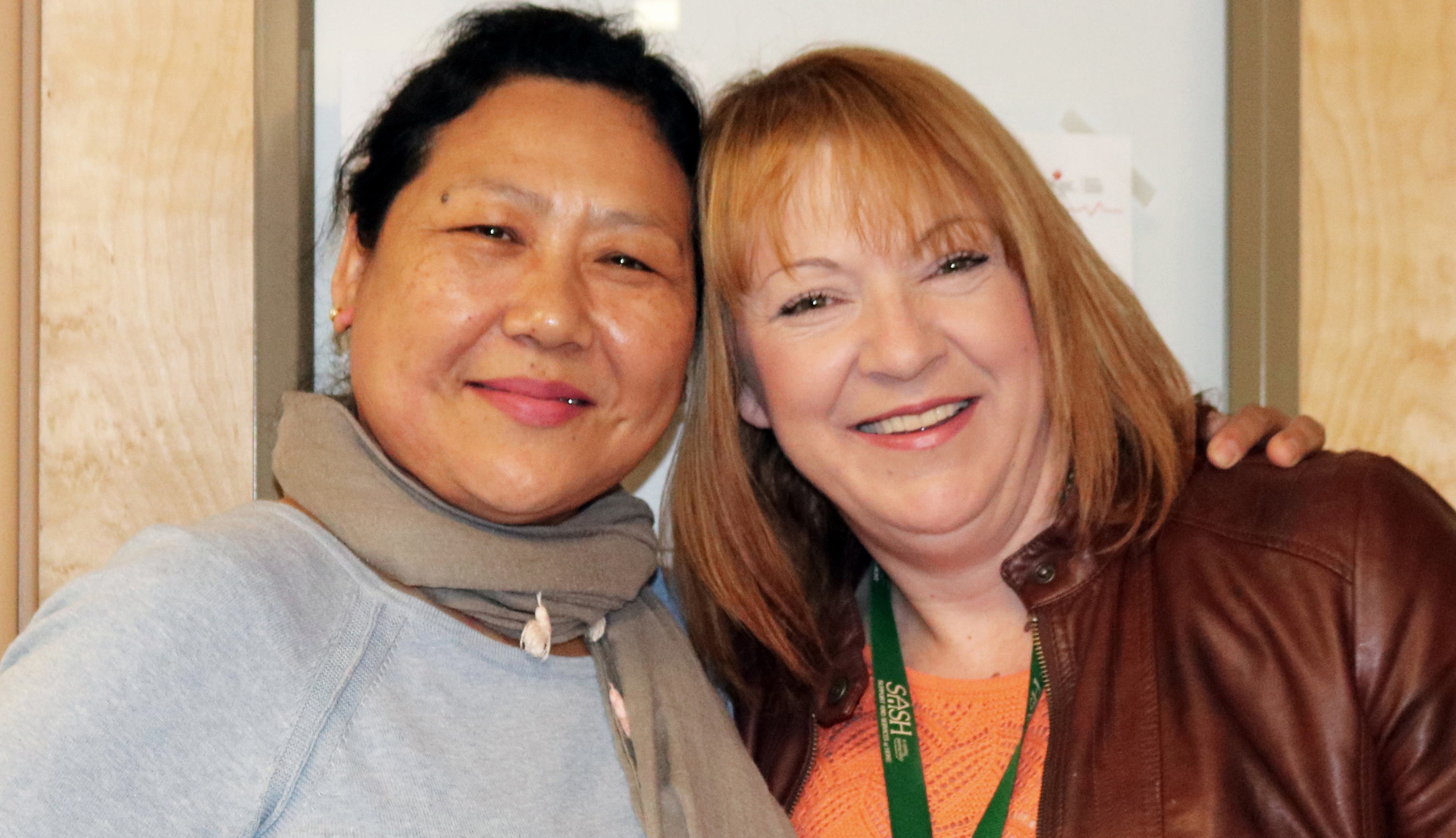 Outrage in 2020 at the murder of George Floyd and others at the hands of police sparked a long-overdue awakening to racial injustice and calls to dismantle systemic racism. We at Cathedral Square shared this outrage and immediately committed to take action, recognizing there surely was more we could do to assess and address unrecognized racism within our own organization.

We drafted a plan of action and created an Anti-Racism Committee in June 2020 to examine our policies and procedures, to plan anti-racism education and training for staff and residents, and to develop goals and a timeline for reaching them. The following month, we joined 30+ organizations and agencies in signing on to the City of Burlington's declaration that racism is a public health emergency –- an issue the pandemic had brought into sharp focus.
Our seven-staff-member Anti-Racism Committee meets twice a month. We started by reviewing our current staff makeup (13.6% non-white), examined our housing and job applications, reviewed our job descriptions and hiring procedures with Human Resources, created a list of people and BIPOC organizations that HR is now notifying when we have key job openings, made recommendations that were incorporated into our 2021-2023 Strategic Plan, and applied for and received a grant to cover the cost of a five-part anti-racism training for staff, the final session of which was completed in July 2021.
Our Anti-Racism Committee meets twice a month and distributes bimonthly email news updates to staff addressing a specific topic related to race and America's white supremacy culture. A subsequent "Lunch & Learn" discussion for staff takes place over Zoom.
We are in the process of adding a new section to both the Cathedral Square Employee Handbook and Resident Handbook about expectations regarding equity, diversity and inclusion, as well as updating all job descriptions to reference these expectations. We also have adopted this statement to include on all Cathedral Square materials, including job postings, whenever possible: Our organization and our communities are welcoming and inclusive, embracing and supporting diversity in all its forms.
We will continue to examine our policies and priorities through a racial-justice lens to ensure that our organization and our work proceed with racial justice and equity at top of mind. We recognize that this a process and that it will never be finished. We also recognize that we may make mistakes as we move forward, but when that happens we will correct our course and continue forging ahead. We are committed to equity for people of color within our our organization.