A Full House for Allard Square Opening Celebration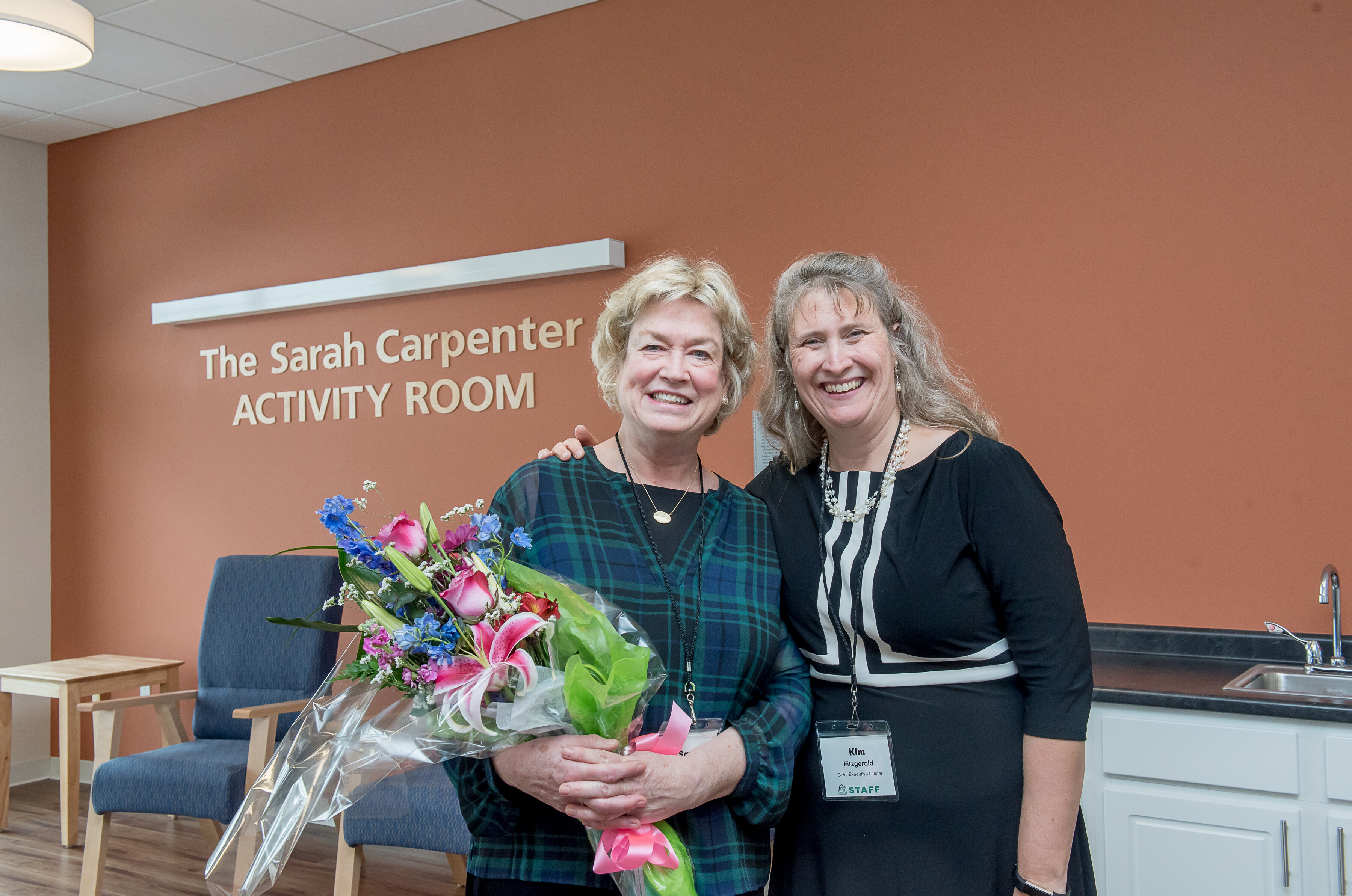 Government officials, affordable-housing developers and representatives of public and private financing partners today celebrated the opening of Allard Square, the first major residential development in South Burlington's emerging City Center. Construction began on the property last October. Located on Market Street near shopping, services and public transportation, Allard Square offers 39 one- and two-bedroom apartments for older Vermonters at both affordable and market-rate rents. All residents have free access to Support and Services at Home (SASH®), Cathedral Square's nationally recognized model of care coordination based in affordable housing and currently being replicated in Rhode Island and Minnesota.

Reflecting the tremendous need for affordable rental housing for older Vermonters, Cathedral Square has received 337 applications for Allard Square's 39 apartments. The building is certified by Efficiency Vermont as a "High Performance Multifamily Building" and includes numerous amenities for residents, including a gym, activity and community rooms, secured indoor storage and underground parking. The project is a public/private development by the nonprofit Cathedral Square Corporation of South Burlington and Snyder Braverman Development Co. of Shelburne.
Among those attending today's festivities was Doris Allard, 94, the building's namesake. Cathedral Square named the building in her honor because she is the organization's longest-tenured resident, having lived at the original Cathedral Square residence in Burlington since it opened in 1979. She attended the event with friends and several family members who joined her from Montreal. During the formal remarks, Cathedral Square unveiled a portrait of Ms. Allard that will hang in the building's lobby and announced the naming of the "Sarah Carpenter Activity Room" at Allard Square in honor of the retiring executive director of the VT Housing Finance Agency.
Speaking at the event and participating in the ceremonial ribbon cutting with Ms. Allard were Kim Fitzgerald, CEO, Cathedral Square; Jack Giesen and Penny Pero, Allard Square residents; Helen Riehle, Chair, South Burlington City Council; Gus Seelig, Executive Director, Vermont Housing & Conservation Board; Josh Hanford, Deputy Commissioner, Vermont Dept. of Housing & Community Development; Art Casavant, Vice President & CRA Officer, People's United Bank; and Sarah Carpenter, Executive Director, Vermont Housing Finance Agency.