Construction Starts on Bayview Crossing, 1st Affordable Housing in Grand Isle in 16 Years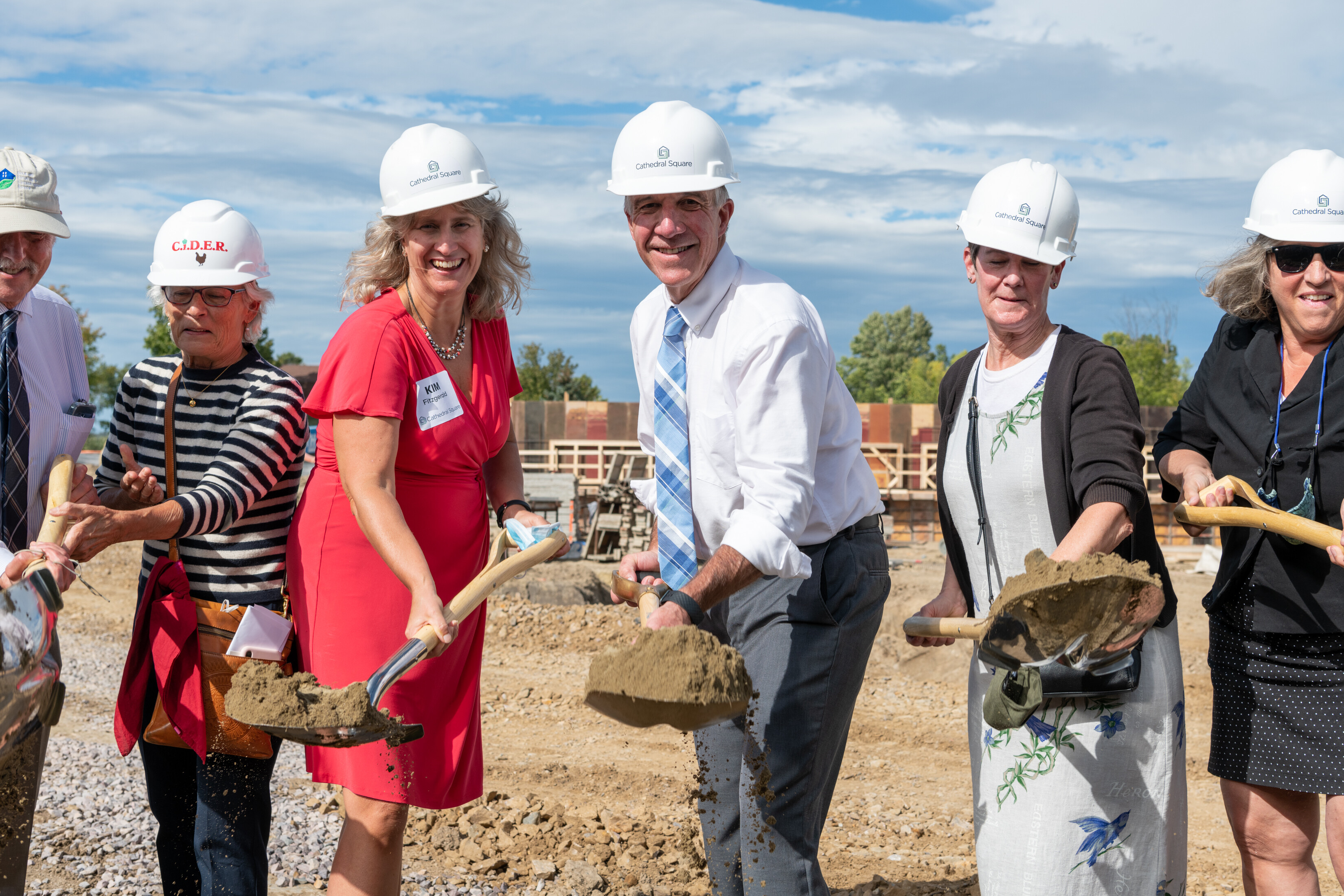 Governor Phil Scott, Senator Dick Mazza, and local officials, residents and friends joined Cathedral Square and C.I.D.E.R. (Champlain Islanders Developing Essential Resources) the afternoon of Sept. 22 to celebrate the construction start of Bayview Crossing, a new affordable housing community in South Hero for adults 55 and older.
C.I.D.E.R. and Cathedral Square share similar values and missions and have worked together for many years to make this project a reality. C.I.D.E.R. provides accessibility and transportation services, meals, and wellness programs for older adults and people with disabilities in Grand Isle County.
Situated on Carter Lane behind the Champlain Islands Health Center and Worthen Library, Bayview Crossing will offer 30 one- and two-bedroom apartments with a mix of affordable and market-rate rents, and a full slate of sought-out amenities common to all Cathedral Square communities. C.I.D.E.R. will have a new office in Bayview Crossing thanks to a hugely successful capital campaign that raised over $460,000 in just six months.
Local residents have been working to bring affordable, service-enriched senior housing to their community for over 15 years. Many long-time residents have had no choice but to move away when they reached the point that they needed extra support -- and deciding to live "off island" is a heartbreaking choice for people who have lived all their lives "on island," as CIDER's Robin Way told attendees.
Bayview Crossing will be the 27th Cathedral Square housing community in Vermont. Construction is slated to be complete in September 2022.