TD Charitable Foundation Grant Will Preserve Ruggles House for Senior Housing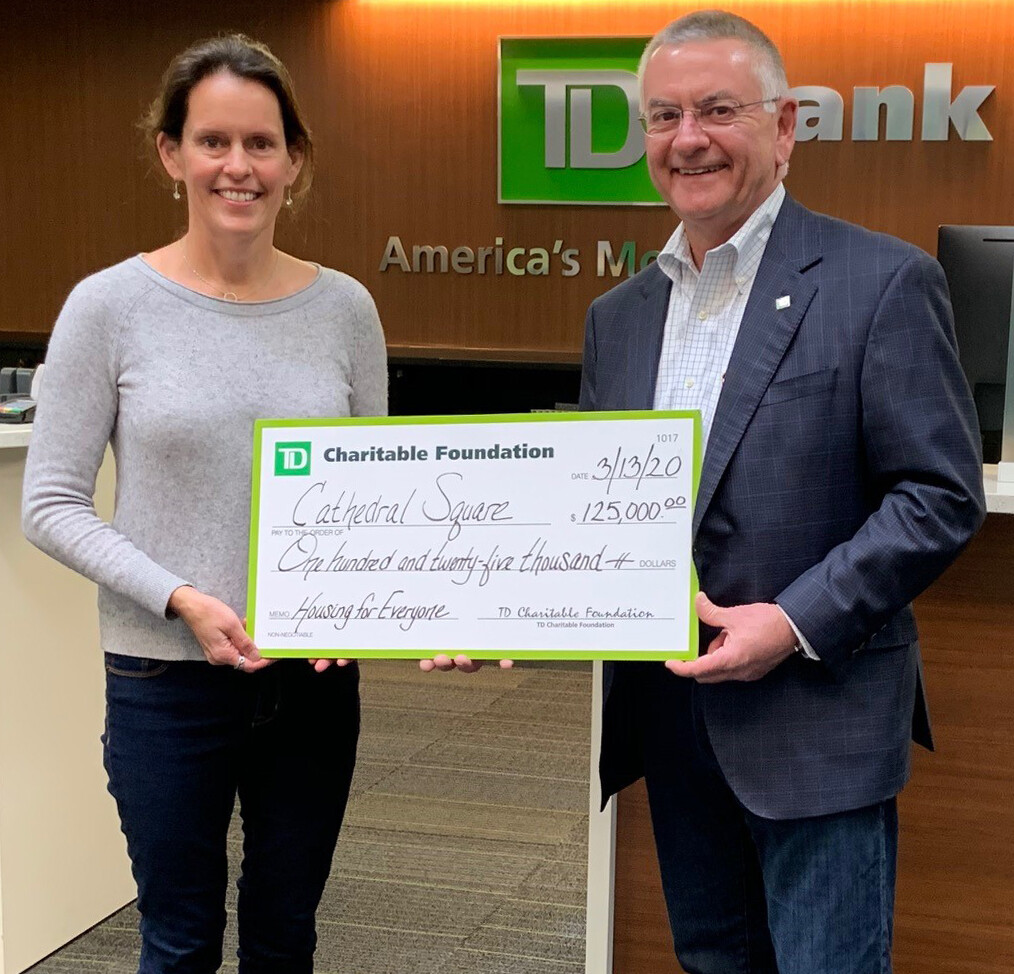 Cathedral Square has received $125,000 from the TD Charitable Foundation for capital improvements and repairs to an historic Burlington mansion, ensuring continued housing and services for the 15 low-income older adults who live there.
Cathedral Square received the funds through the TD Charitable Foundation's "Housing for Everyone" grant competition, which awarded a total of $3.75 million to 30 nonprofits from Maine to Florida to improve access to safe, clean and affordable housing. The foundation is the philanthropic arm of TD Bank.
The funds will support upgrades and repairs to Ruggles House, an Italianate mansion on South Prospect Street built in the early 1800s as a single-family residence and later converted to a home for retired teachers. Since its purchase and renovation by Cathedral Square in 2002, it has provided safe, affordable housing to 15 older Vermonters, several of whom previously had been homeless. Repairs will include a new roof, significant painting, and repairs to windows, a concrete patio and the basement.
Richard Lang, a 15-year resident of Ruggles House, praised TD Bank for "investing in the future of Burlington and the future of Ruggles House," noting that the mansion "has stood on this site since 1819, when Jessie Hollister, a Revolutionary War veteran, and his wife, Clarrisa, built the Greek Revival center section of Ruggles House." In the two centuries since, he said, "its residents changed its outline, its form and its structure to meet their needs; and in doing so have woven Ruggles House deeply into the history of Burlington, of Vermont, and of the nation."
For more information about the "Housing for Everyone" grant competition, part of the "TD Ready Commitment" targeting TD Charitable Foundation investments in four key areas, visit tdbank.com/corporate-responsibility/the-ready-commitment/.