Thanksgiving Dinner a la 'Cart,' COVID Style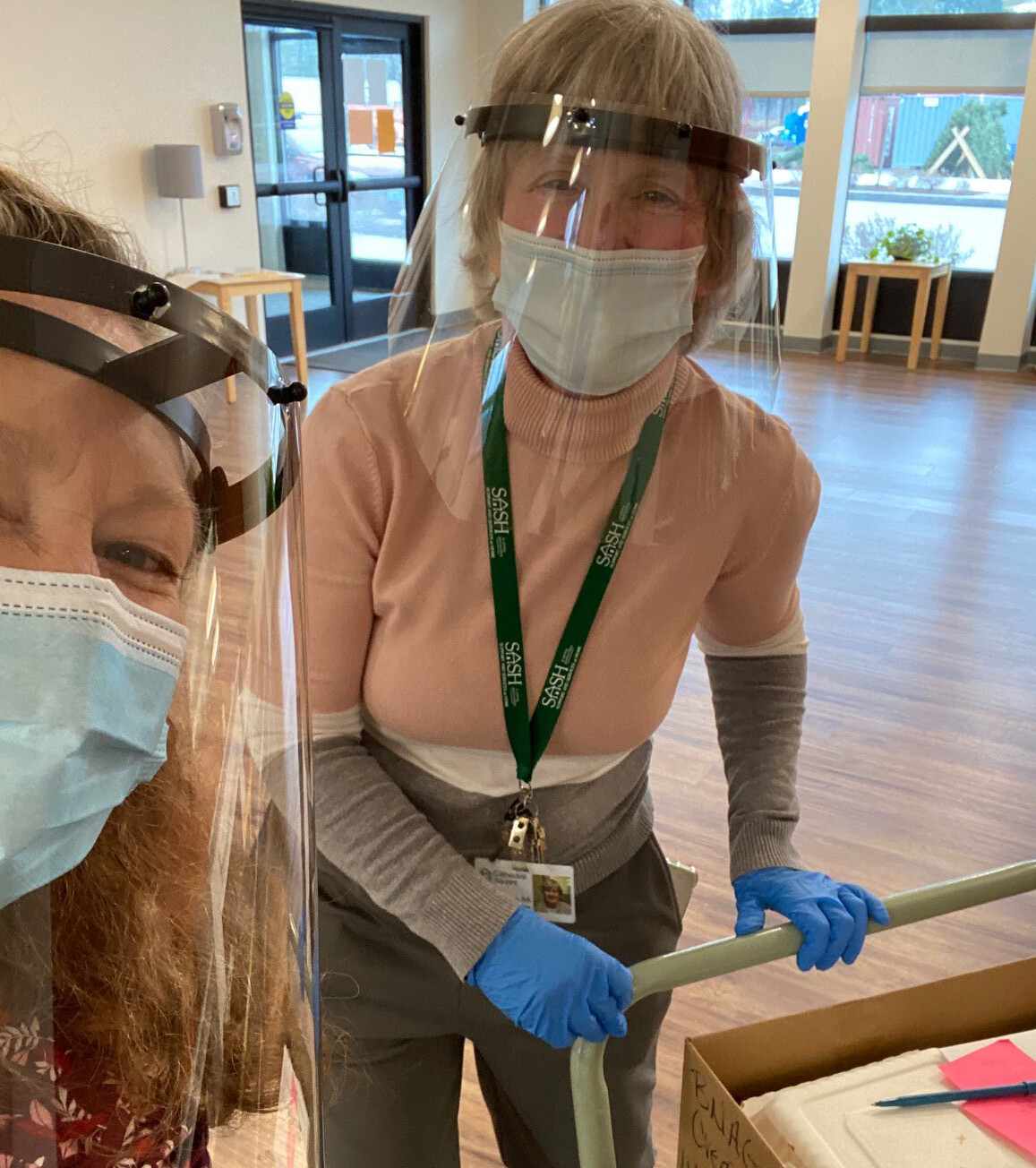 SASH Vermont Wellness Nurse Anne O'Brien (right) and Cathedral Square's Cindy Reid made sure that all of the residents at Allard Square in South Burlington had a proper Thanksgiving meal today. Thanks to Hannah Baxter and Sweetwaters for the fantastic meal, continuing the restaurant's longstanding tradition of helping those in need at this time of year, and to Cindy and Anne for delivering the goods!
Allard Square was not the only Cathedral Square community to benefit benefit from Sweetwaters' generosity on Thanksgiving. In fact, Sweetwaters donated a whopping total of 297 meals to Cathedral Square residents in Colchester (Holy Cross), Richmond (Richmond Terrace), Essex/Essex Junction (Town Meadow, Whitcomb Woods, Whitcomb Terrace), and Williston (Whitney Hill).
Several churches chipped in as well: St. Mark's Catholic Church and the North Avenue Alliance Church donated more than 150 meals to residents at Grand Way Commons in South Burlington and to Thayer House and Heineberg Senior Housing in Burlington. The Essex Senior Center donated Thanksgiving meals to Town Meadow residents as well.