Volunteers to the Rescue Amid Labor Shortage & Soaring Prices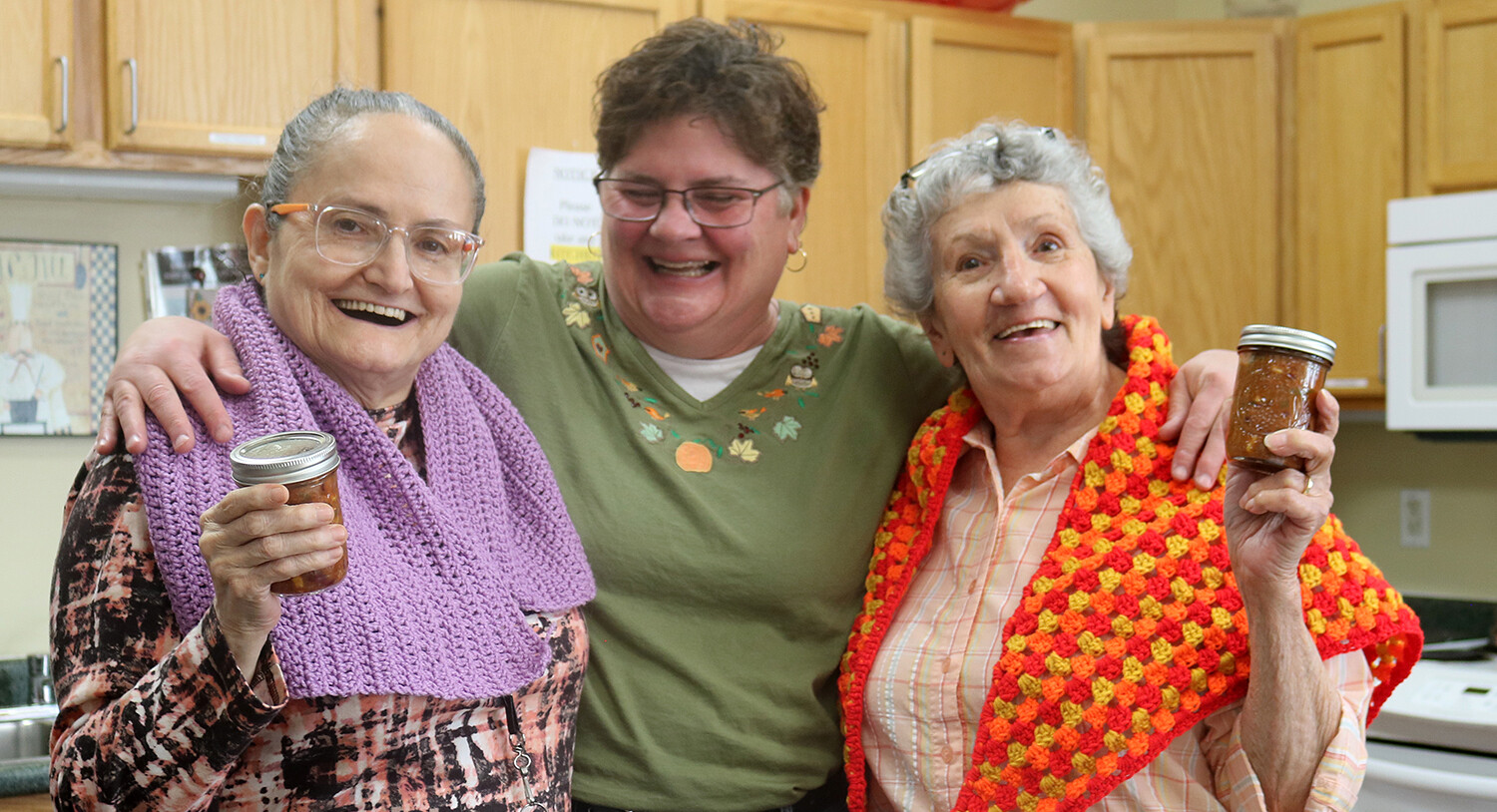 If the COVID pandemic has begun to subside, its effects on the nation's workforce certainly linger on.
Like virtually every other business and organization, we cycle through periods of being short-staffed due to employees who have retired or moved on and those who must quarantine at home for days due to having the virus. Fortunately, here at Cathedral Square we've had the support of friends, donors, board members and current staff members at all levels who have pitched in to help whenever and wherever there has been a need.
Our greatest ongoing staffing need has been in food services — people to prep and serve meals to residents and clean up afterward ­— but we also have persistent needs in maintenance, custodial services, and resident support services. In addition, many residents have needed extra support during this time, so having volunteers who simply are able to spend time with with them and make them feel loved and appreciated has been more welcome than ever.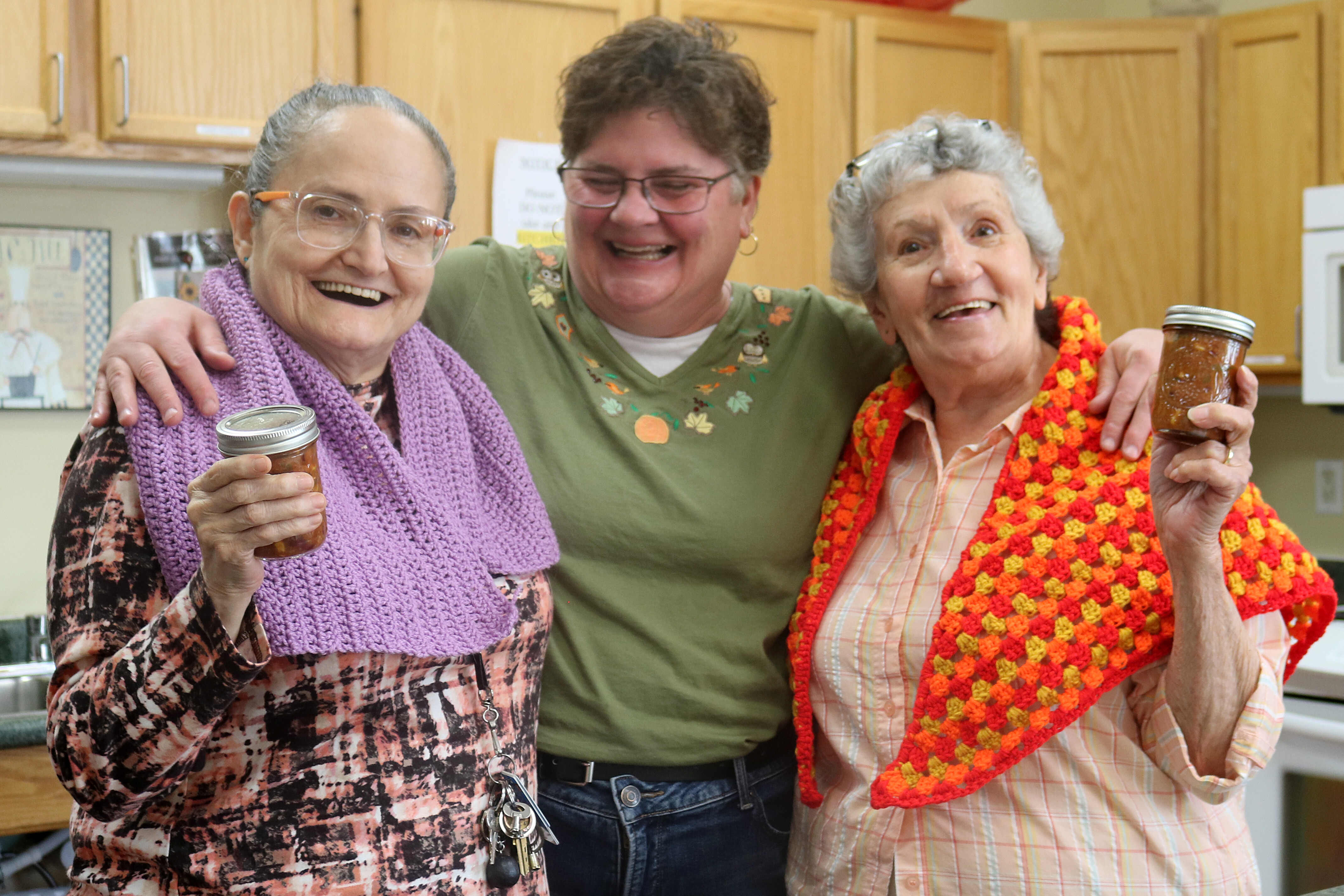 Rose Cheeseman, Staff Accountant
Staff accountant Rose Cheeseman has been with Cathedral Square for five years.
She originally offered to help with custodial work and then moved into preparing meals in assisted living. These days when she's not crunching numbers or helping her colleagues, you can find her crocheting shawls and lap blankets or making soup or chili by the gallons, which she divvies up into canning jars for residents at Grand Way Commons in South Burlington.
"It started when we were all working from home," she says. "I had an extra two hours a day because I was no longer commuting." Rose says she loves her rapport with residents. "Older people have a place in my heart," she says. "I like to do things to brighten their days. To me," she continues, "people who are at that stage of their life deserve to feel important and cared for. Because they are."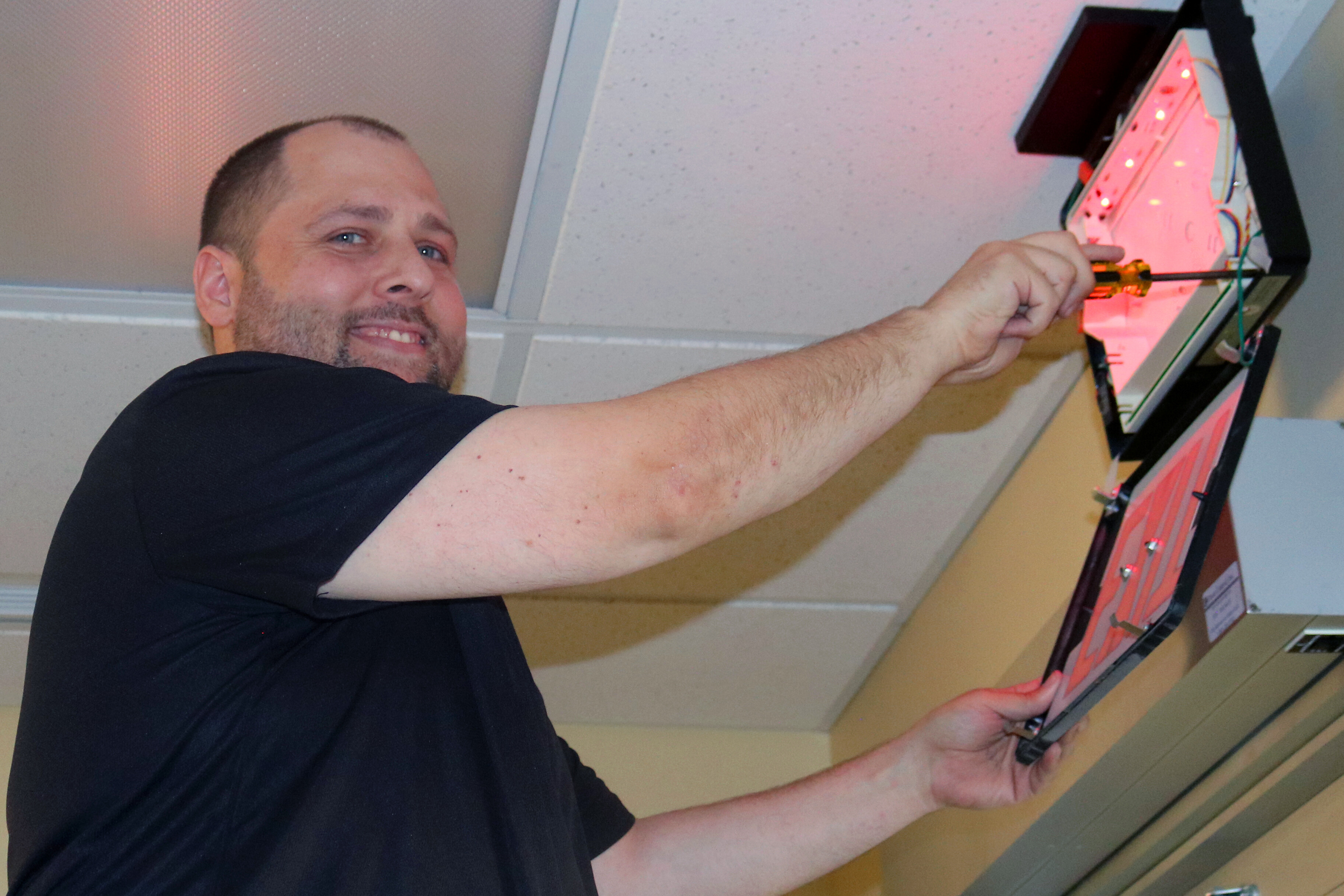 Lead Maintenance Tech Eric Carter
To Eric Carter, taking on extra work is in his blood. "I like to keep busy," he says matter-of-factly. Still, it's hard to imagine how the father of a 16-year-old daughter juggled the duties of three especially hectic maintenance positions at Cathedral Square for months during the pandemic.
"We never would have survived without Eric's dedication to the department," says Dave Valyou, who oversees maintenance in his role as assistant facilities director.
Eric brushes off the praise, saying that his supervisors and co-workers have helped him survive over the four years he's been at Cathedral Square. "No matter what I've needed, on or off the job, they've been there for me," he says. "They're my family. This place is my family."
The appreciation of residents and the camaraderie he shares with his co-workers keep Eric going. "I've never worked at a place where I've been treated better," he says of Cathedral Square. "How could I ever say no if they need me to do something?"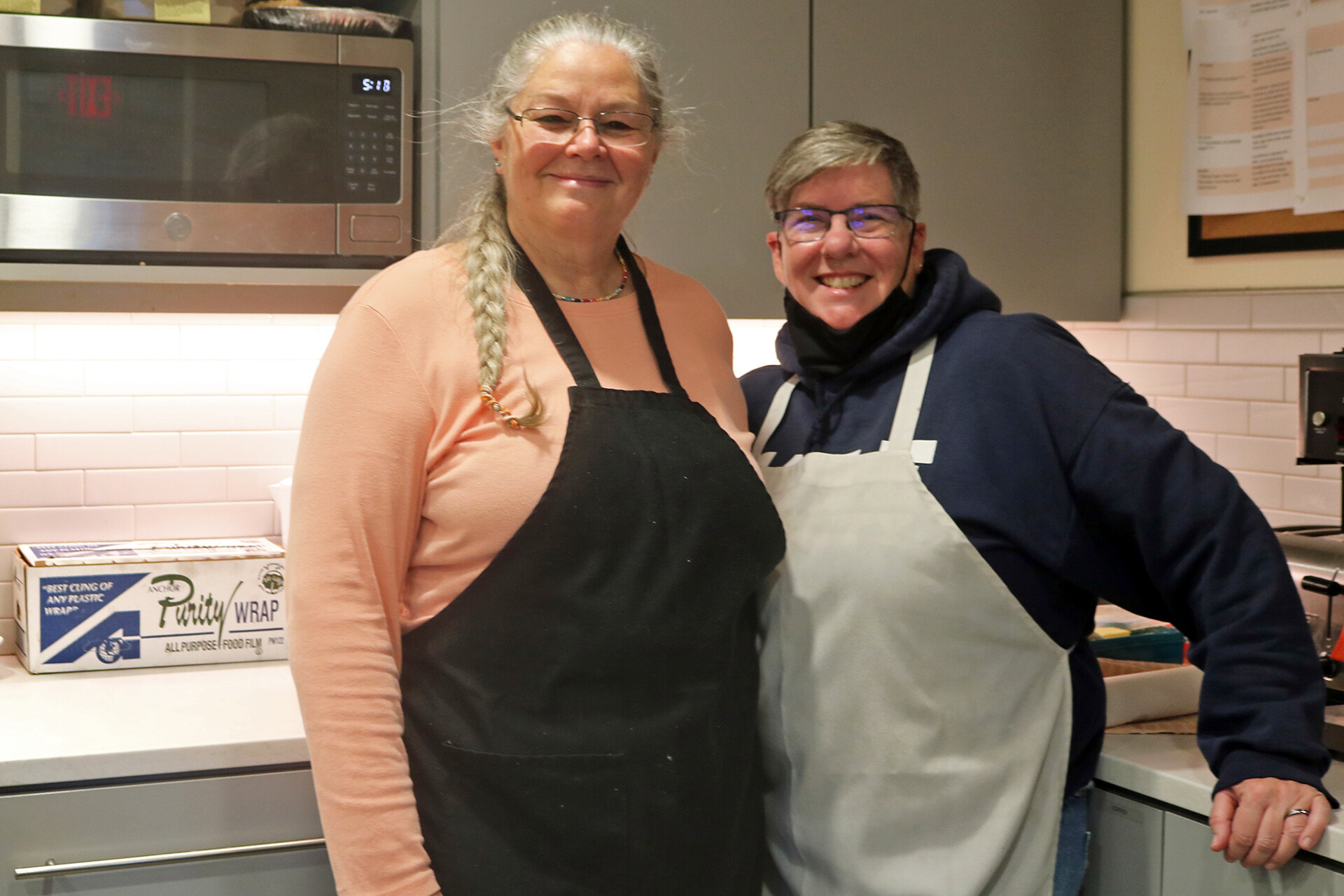 The Rev. Greta Gelein, Cathedral Square Board Member
Being of service to others comes naturally to Greta Getlein and her wife, Wanda Strickland. Greta is dean and rector of the Cathedral Church of St. Paul and an ex-officio board member of Cathedral Square; Wanda is a recently retired hospice nurse who used to work in a nursing home.
They've lost count of how many times they've prepped and served meals to residents at Cathedral Square's two assisted-living communities during the pandemic.
"The week we first learned of the kitchen staff shortage, we covered four or five shifts — and we did that the following weeks as well," says Greta. "So we really learned our way around the kitchens at both assisted-living communities."
Wanda and Greta say that filling in during staff shortages is fun and rewarding and "a way to give a little something back." And because St. Paul's Church started Cathedral Square, "it just feels like it's the right thing to do it — to
keep supporting what we started. And what's better than feeding people?"