St. Paul's Cathedral Celebrates 50th Anniversary

Reflections on the 50th Anniversary of St. Paul's Cathedral

By Kim Fitzgerald, CEO of Cathedral Square
BURLINGTON, VT -- I was delighted to celebrate the 50th anniversary of St. Paul's Cathedral in Burlington with so many others whose lives have been positively impacted by the church's strong social mission. It was a great opportunity for me to reflect on the history of Cathedral Square and the connection we will always have with St. Paul's. In fact, we wouldn't be here today without them!
In February of 1971, a catastrophic fire destroyed the 140-year-old Episcopal Cathedral Church of St. Paul. The church was soon rebuilt on a larger parcel of land at the nearby corner of Battery and Pearl streets, overlooking Lake Champlain and the Adirondacks, on land the city traded with the church.
Parish leaders saw an opportunity to create something important with the extra land on which they now found themselves. They knew the greatest need in Burlington at that time was for age-specific affordable housing, and I believe this is still true today. So, in 1977 they created Cathedral Square as an independent nonprofit to develop Cathedral Square Senior Living, the nine-story, solar-panel-topped building just east of St. Paul's Cathedral, with 101 apartments (now 108) for older adults.
Cathedral Square soon expanded its mission. You can learn more about our history here. Today Cathedral Square is a national leader in affordable, service-enriched housing for older adults and people with disabilities. With a staff of about 185, we operate 27 affordable-housing communities in Vermont, provide technical assistance to other nonprofits, and administer our nationally recognized SASH® (Support and Services at Home) program statewide in more than 135 affordable housing communities, with over 5,000 people enrolled. There are 1,301 residents who call us home, nearly 20% of whom were formerly unhoused.
Since our inception in 1977, the heart of our mission has remained the same – a steadfast commitment to improving the lives of older adults and people with diverse needs by creating and maintaining quality, affordable housing. I would like to think we have done our founders proud by building on their legacy of compassion for the most vulnerable in our communities. Our organization is rooted in the generosity of St. Paul's Cathedral, and I am so grateful for the support we've received from them over the years. I look forward to our shared future and the innumerable lives we will touch.
Thank you to all past and present St. Paul's members!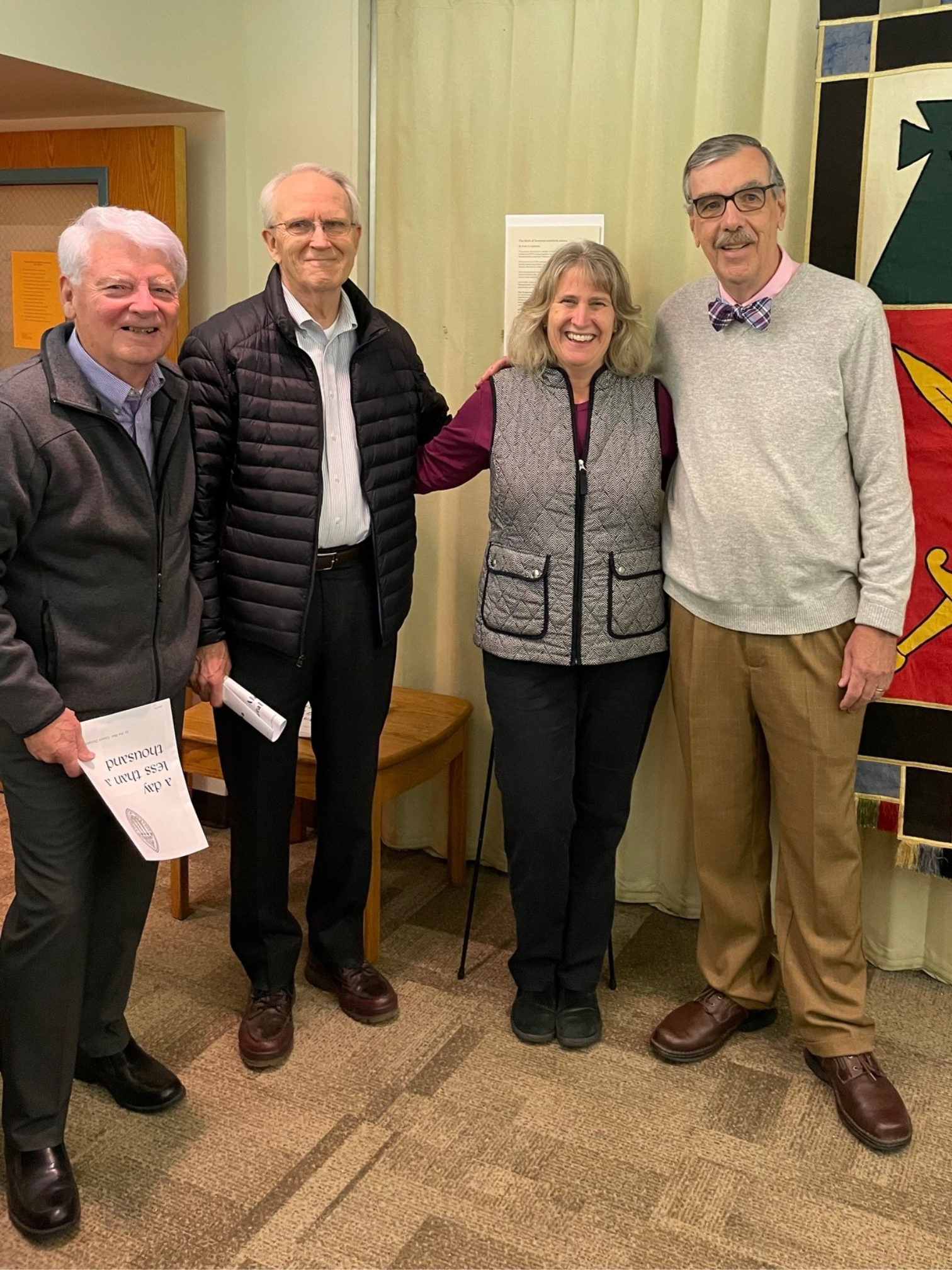 Celebrating with Tom Rees and Peter Galbraith (former CS board members), and Rev. Tom Ely (Bishop who retired in 2019).
Our flagship community at 3 Cathedral Square.