Updates from the Anti-Racism Committee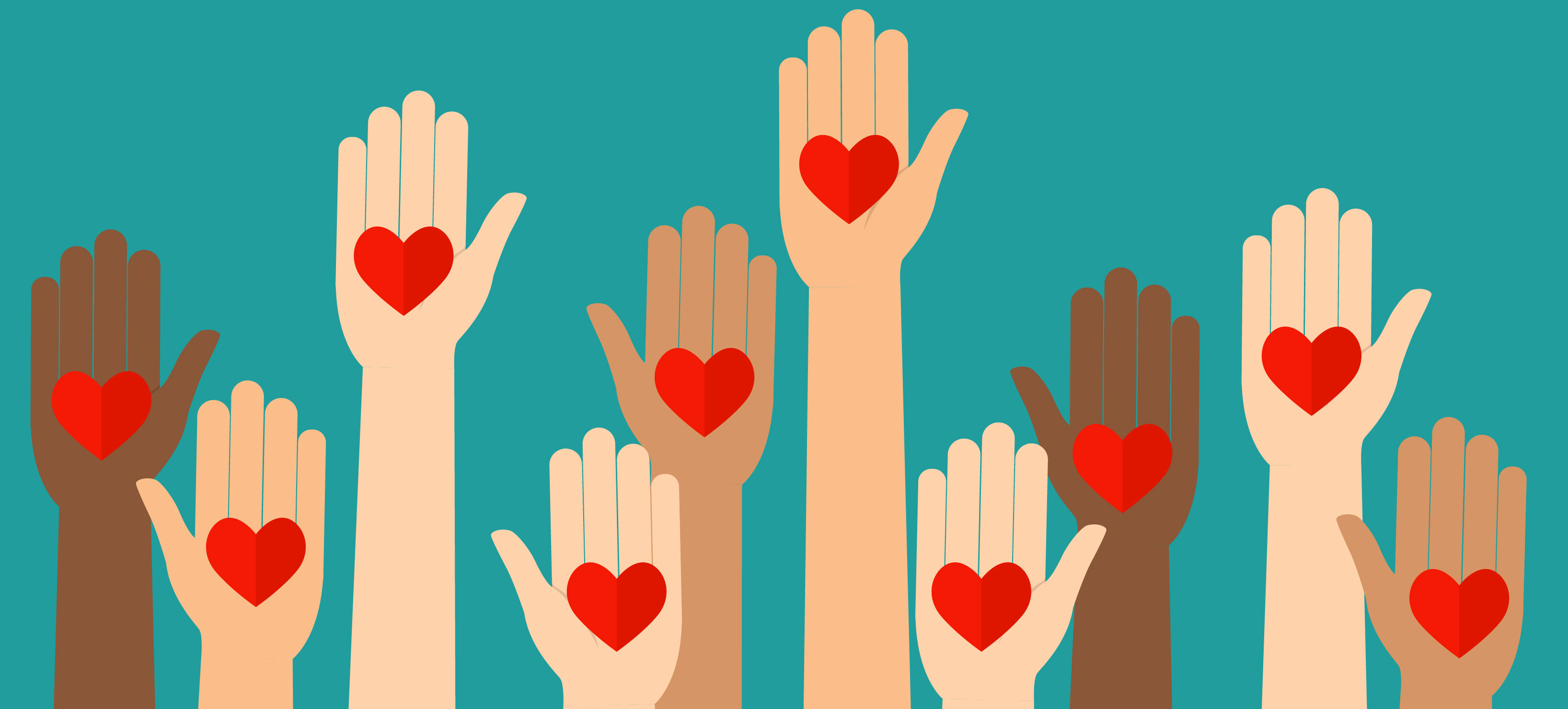 This is a running log of email news updates sent to staff by the Anti-Racism Committee at Cathedral Square, starting with the most recent. The committee follows these brief monthly updates with a "Lunch & Learn" over Zoom for those who wish to delve deeper into this and other topics related to race, racism and white supremacy culture.

---
March 2022
Hello Everyone,
Here's a quick news update from your Anti-Racism Committee.
Our first-ever book club was a huge success. The Hate U Give by Angie Thomas turned out to be a wonderful choice, and the discussion group led by Kat Patterson was engaging and lively. Thank you to the Cathedral Church of St. Paul for providing us with copies of the book and to CEO Kim Fitzgerald for allowing borrowers to pass it along to someone else now that the discussion is behind us. If you have any ideas for a new book to read together please send it to Kat Patterson at patterson@cathedralsquare.org.

This month we are focusing on anti-Semitism. Anti-Semitism is hostility to, prejudice toward or discrimination against Jews. A person who holds such positions is called an anti-Semite. Anti-Semitism is considered a form of racism, although Semitic actually refers to a group of languages and not to a particular group of people.
The History of Anti-Semitism
Hostility toward Jews goes back thousands of years, but the term anti-Semitism was first used in Europe in 1881 by German Wilhelm Marr. In 1902, during the Russian pogroms, The Protocols of the Elders of Zion was written by the Russian secret police and promoted the idea that there was a cabal of wealthy Jews who sought to take control of the world. The writers promoted an image of Jews as miserly, greedy, wealthy, deceitful, scheming bankers, jewelers, money lenders, and tax collectors. They also portrayed Jews with large hooked noses, curly hair, dark eyes, drooping eyelids and often with horns.

Current Manifestations of Anti-Semitism
The ideas promoted in The Protocols are still with us today. Most of us have heard the term "Jew down" that plays on the idea that Jews are greedy and deceitful. The phrase "you don't look Jewish" comes from the exaggerated physical characteristics contained in The Protocols and is still present in comedy sketches and memes.
The Southern Poverty Law Center identifies the three pillars that hold up white supremacy as: 1) anti-Semitism; 2) racism against people of color; and 3) misogyny. However, it is anti-Semitism or hatred of Jews that is the overarching ideology of white nationalist groups. That ideology states that "Jews are part of an international cabal whose goal is to infiltrate and supplant white culture by using communities of color and the LGBTQ movement as tools."
Violent attacks against Jewish groups have increased over the past five years:
2022: Gunman held four people hostage at Congregation Beth Israel in Colleyville, Texas.
2019: One person was killed and three others wounded by a gunman at the Chabad of Poway synagogue near San Diego.
2019: Three people were killed by two shooters in 2019 at a kosher market in Jersey City, NJ, in an attack authorities said was fueled in part by anti-Semitism.
2018: Eleven people were killed at the Tree of Life synagogue in Pittsburgh when a gunman made anti-Semitic comments and opened fire on the congregation.
Because of these and hundreds of other anti-Semetic incidents that happen every day, 39% of American Jews over the past year took steps to avoid being identified as Jewish. (American Jewish Community, 2022)
Resources
I'm That Jew, by Eitan Chitayat (6-minute video)
Who Decides Who Is A Jew, by Unpacked (7-minute video)
10 Tough Questions on Antisemitism Explained, 5-minute read (American Jewish Community, 2022)
We hope you will join us next Wednesday, March 23, for our Lunch & Learn!
January 4, 2022

Happy New Year from the Anti-Racism Committee. Here's our first update of 2022.
New Committee Members: We are very excited to welcome three new members to the Anti-Racism Committee. Pamela Gratton is a SASH Wellness Nurse based at Elm Place in Milton, Bailey Sherwin is our new Human Resource Coordinator, and Judy Wade is a Cathedral Square resident at Jeri Hill in Jericho.
Book Club Discussion: February 16, noon – 1:00. Kat Patterson will facilitate the meeting and will have questions for discussion. You are also welcome to bring your own questions.
We are reading The Hate U Give by Angie Thomas. It's the story of a 16-year-old girl, Starr Carter, with her own life and problems who is thrust into the spotlight when she accepts a ride home from a party with childhood friend Khalil, only to watch police stop the car and shoot him before her eyes.
In keeping with the life of the central character of The Hate U Give, our newsletter this month is focusing on the term Intersectionality. As you read the book you will notice that Starr has several social identities that combine to impact her experiences, belief systems, values and actions, and create tensions in her life.
Lunch and Learn: Wednesday, January 16, noon – 1:00: Discussion of intersectionality
Intersectionality: Intersectionality is a framework for understanding how social identities — such as gender, race, ethnicity, social class, religion, sexual orientation, ability and gender identity — overlap with one another and with systems of power that oppress and advantage people.
The term was first coined in 1989 by legal scholar Kimberlé Williams Crenshaw, when she read about a case against General Motors that alleged GM practiced discrimination when they denied employment to Emma Degraffenreid, a black woman.
The judge in the case found that General Motors was not guilty of racial discrimination because GM had African Americans employees and was also not guilty of gender discrimination because they had women employees.
Crenshaw saw that the judge had ignored that the only African Americans at the factory were men in positons on the factory floor and that all of the women at the factory were white women in positions as secretaries. GM had no employees who were women of color.
The judge refused to acknowledge that race and gender intersected in a way that prevented black women from obtaining a job at the General Motors factory. She termed this overlapping discrimination intersectionality.
Read this interview with Crenshaw by Time Magazine on what intersectionality means to her today.
Expanded Definition of Intersectionality: Since 1989 intersectionality has grown to include an understanding of how all identities combine to influence individual experiences.
"While we all hold many different identities, they are not all marginalized identities. One might be black and wealthy; or male and gay; or female and white. So while a key goal of intersectionality is to fight for the visibility and inclusion of the multiply marginalized, it has also brought to light the complexity of having identities that combine elements of oppression and of privilege." ¾ Doing Better at Intersectionality, by Judith Rosenbaum, Huffpost.
"There is no such thing as a single-issue struggle because we do not live single-issue lives." ? Audre Lorde (Sister Outsider)
Resources
Sincerely,
The CSC Anti-Racism Committee
(Sharon Snow, Kat Patterson, Molly Dugan, Deb Bouton, Greg Montgomery, Bailey Sherwin, Pamela Gratton, Judy Wade)
---
November 16, 2021

This month we are focusing on the term White Privilege – what it means, what it looks like, and how it impacts each of us. But first we have an important announcement.
New Book Discussion Group Starting Soon
We are excited to offer an opportunity for us to gather as colleagues and discuss the book The Hate U Give, by Angie Thomas. A #1 New York Times Bestseller, it is summarized as "Angie's Thomas's searing debut about an ordinary girl in extraordinary circumstances [that] addresses issues of racism and police violence with intelligence, heart and unflinching honesty."
We have 24 copies of the book available thanks to a donation from the Cathedral Church of St. Paul. To borrow one of the books, simply fill out the quick form here. The book discussion will take place virtually at 12 noon on Wednesday, February 16. Don't delay, get the book and start reading!
Defining White Privilege
"White privilege" is a combination of the terms "white" and "privilege."
Privilege refers to an unearned advantage or entitlement one person or a group of people have, usually because of their position or because they are rich.
The term "white" refers to people of European origins who identify or are identified as white.
White privilege can be defined as the implicit societal advantages afforded to white people relative to those who experience racism." RacismNoWay
The term white privilege is thought to have been first used by sociologist and writer W.E.B. Dubois in 1935. In 1998, activist and scholar Peggy McIntosh described what it looks like in her paper "White Privilege: Unpacking the Invisible Knapsack." You can check out the privileges she identified here.
Acknowledging that white privilege exists isn't the same as saying all white people are racists. It also doesn't mean that white people have never endured challenges and distressing events. It just recognizes that their struggles have not been caused by their skin color.
Resources to Learn More
Here's a video on how individuals experience privilege based on their overlapping identities of race, sexuality, gender and class.
Another privilege white people experience that is probably invisible to them is being able to walk into a drugstore and find a wide array of hair and skincare products suitable to their needs. Until June 2020, Wallmart, CVS, and Walgreens stores kept "ethnic" hair and beauty products in locked cases so black people wouldn't steal them. This meant that if you were black you had to ask a store employee to unlock the case and watch you while you selected a product. Listen to this segment on NPR.
Sometimes when people realize that they experience advantages based on their skin color they aren't sure what to do about it. This applies to white people and also to people of color who may experience varying types of bias based on skin tone or ethnicity. Here are two things everyone can do:
Speak up when you see people being treated differently because of their skin color or hear someone make a racist remark. Don't call the person a racist (you don't know if that's true); just call out their offensive speech or behavior. They might not even be aware of it.
Knowledge is transformative. Teach one other person what you've learned about white privilege.
Please join us for our next Lunch & Learn on December 8 at noon, when we'll dive into this topic. You will receive a zoom invitation soon.
---
October 19, 2021

This month we're focusing on the phrase "Diversity, Equity, & Inclusion" (DEI) -- what it actually means and why it is important to Cathedral Square.
Diversity: Diversity refers to the presence of the range of experiences and knowledge employees bring to their work lives. We often think of diversity as race, ethnicity, gender, gender identity, sexual orientation, age, socioeconomic class and religion, but it also includes differences in thought, regional cultural influences, physical ability, and even parental status. Diverse workforces increase the innovation and creativity that takes place in every organization including Cathedral Square.
Equity: Equity is the most important part of DEI. While equality gives each person or group access to the same resources, equity recognizes that each person has different circumstances and allocates resources that produce an equal outcome.
Symphony orchestras historically have been unwelcoming to white women and people of color. Over the past 20 years orchestras have attempted to create equity by implementing "blind auditions" whereby musicians are hidden from the view of judges. They found that judges still recognized women musicians by the sound of their high heels clicking on the stage. When all musicians were asked to take their shoes off before walking on stage the rate of women chosen to join the orchestras dramatically increased. (Source: The Guardian)

Read how The New York Time's chief classical music critic Anthony Thomasini, argues that blind auditions should be discontinued in order to create orchestras that represent the communities of color they serve.
Inclusion: Inclusion means that every person feels welcome and is able to be their authentic self in the work place. They do not need to hide part of their identity or be someone they are not in order to fit in. When people feel included they contribute their ideas, engage in innovation that supports the mission of the organization and feel a greater sense of job satisfaction.
Here's a three-minute video on how inclusion feels to employees with diverse backgrounds, needs and interests.
The issues of DEI are complicated and constantly evolving as we learn and gain experience. Thanks for taking the time to learn about these issues. Our next Lunch & Learn will be at noon on Wednesday, Oct. 27.We will discuss the topic of this e-news update ¾ diversity, equity and inclusion ¾ and as always, other topics are also welcome. Watch for a calendar invite and Zoom link to arrive in your Inbox.
Peace and Stay Well,
The Anti-Racism Committee
---
August 2021
Greetings from the Anti-Racism Committee,

We finished our five-part anti-racism training series in July. Thanks to all who participated and made it such an authentic learning experience! To help us plan our next learning opportunities, we'll be putting out a short survey to gather your feedback on what you'd like to learn about, the format, etc. Please be on the lookout.
Our next Lunch & Learn will be Wednesday, Sept. 29, at noon, at which we will discuss the topic of this e-news update. (As always, other topics are also welcome.) Watch for a calendar invite and Zoom link to arrive in your Inbox.
This month we're focusing on implicit bias (also called hidden bias and implicit association). These terms describe our attitudes about people and things that we are not aware of -- they're buried in deep in our unconscious.
Everyone has implicit biases/associations regardless of their race, gender or national origin. Most are formed in childhood, but we continue to accumulate them throughout our lives. For example, if we hear "peanut butter" we probably automatically think "jelly" even if we don't like peanut butter and jelly and never have eaten it. The association has been seared into our minds through advertisements, school lunch menus, TV sit-coms -- you name it.
While peanut butter and jelly is a harmless association, other associations, especially about groups of people, can be negative and harmful. For example, studies confirm that both students and teachers associate girls with language and boys with math and science. This steers girls away from math and science classes and makes it harder for girls who do pursue these fields to find mentors and secure funding for research.
Here is an 8-minute video showing how individual biases/associations affect group assumptions and behaviors.
Multiple studies have found that people with high levels of implicit bias against Black people are more likely to categorize non-weapons as weapons (such as a phone for a gun, or a comb for a knife) -- and they're more likely to shoot an unarmed person in computer simulations. Check out this brief article from Scientific American, "Why We See Guns That Aren't There."
Knowledge Is Power! As we learn more about our own implicit biases/associations, we can take an active role in countering social stereotypes, prejudices and discrimination. Please join our next Lunch & Learn on at noon on Sept. 29 to discuss implicit bias with your co-workers and explore other areas of interest. Zoom info to follow soon!
---
July 2021
Hello Everyone,
This is the first of what we plan to be a brief monthly email from the Anti-Racism Committee. We will use it to share information about some aspect of racism we are learning more about and any upcoming events. This month the focus is on systemic racism.

Here's a basic definition of systemic racism:
Systemic racism is woven into the fabric of policies and practices of social institutions in ways that advantage white people and disadvantage indigenous people and people of color. Social institutions include government, financial and economic institutions, religious organizations and education.
And here are some good and brief resources for learning more about systemic racism:
This four-minute animated video shows how systemic racism affects a Black child throughout their life: Systemic Racism Explained produced by act.tv.
These quick (less than one-minute!) videos from Race Forward, an organization founded in 1981 that approaches complex race issues in innovative ways, look at systemic racism through the lenses of housing discrimination, infant mortality, the wealth gap, employment and other areas: https://www.raceforward.org/videos/systemic-racism
We like to think of Vermont as a place of equality that is mostly free of racism, but like everywhere else, racism is embedded in our institutions in ways to which white people often are blind. A recent traffic stop study from UVM that analyzed six years of data found that racial profiling of Black people has continued unabated despite marijuana legalization and years of attempts at police reform. If you are not a person of color you may not realize this unless you read the data gathered by police departments and outside researchers.
RECOGNIZING THAT PREJUDICE EXISTS IS A FIRST STEP IN SEEING RACISM. RECOGNIZING THAT SYSTEMIC RACISM EXISTS IS THE SECOND STEP. IT IS CRITICAL TO CREATING CHANGE.
-- Best wishes from the Anti-Racism Committee