Stand Up for Affordable Housing for Older Adults & People with Diverse Needs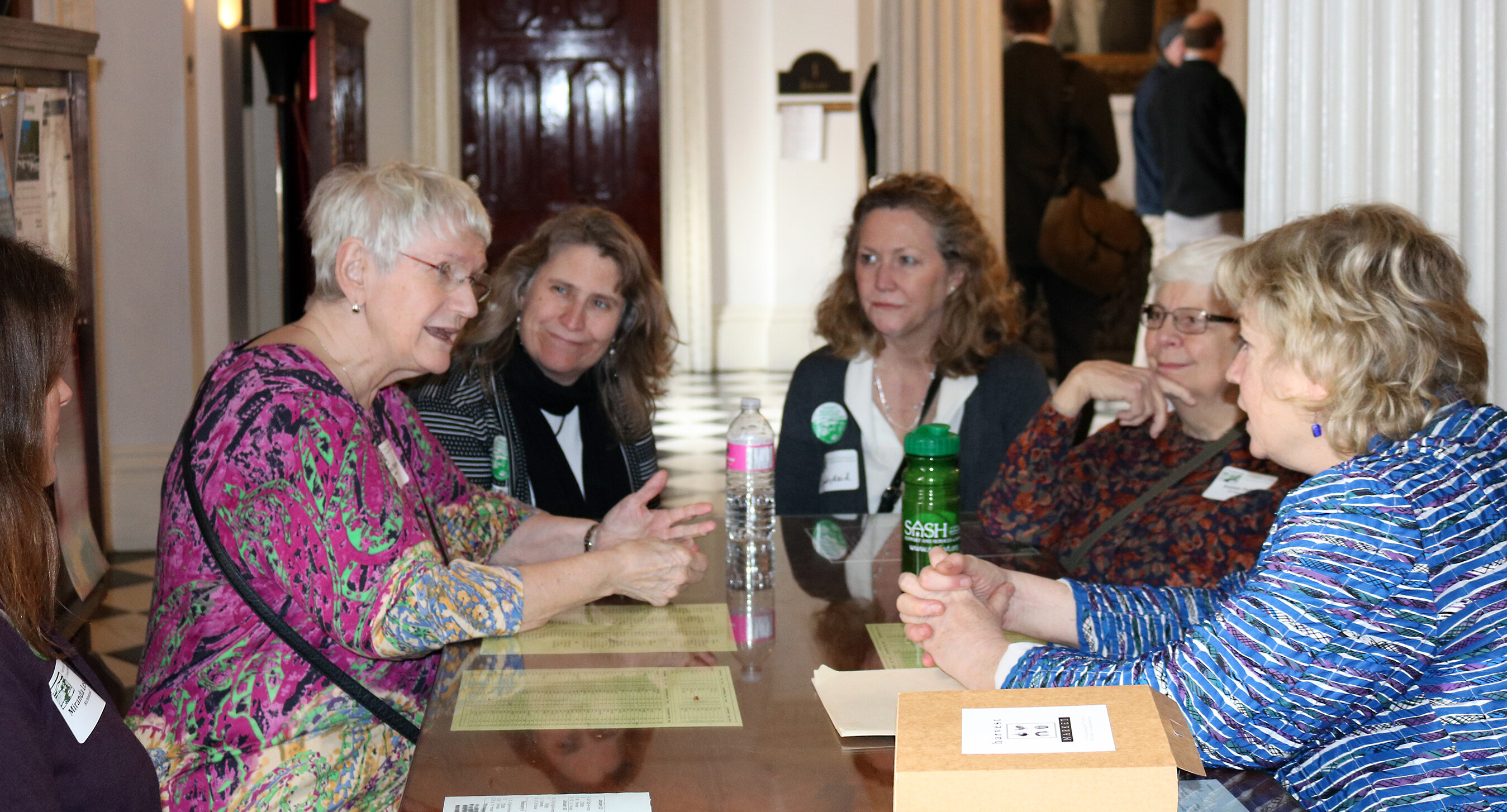 Safe, affordable housing is essential for health, community prosperity, and economic, social and racial equity. For older adults and people with disabilities, supportive housing – housing where support and services are provided right where they live -- is crucial as well. This promotes healthy aging, lowers health care expenditures, and makes it possible to remain living independently at home and avoid the need for long-term care.
At Cathedral Square, we work to ensure that everyone -- regardless of age, background, income or ability – has access to quality housing and the services they need in order to live the best life possible. Here are some ways you can help achieve this vision.
Share Your Story
We rely on the stories of residents and family members who have been helped by Cathedral Square and Support and Services at Home (SASH®) to educate people about the critical need for affordable, service-enriched housing for older Vermonters and people with disabilities. Sharing these stories with legislators, policymakers, funding agencies and others is one of the most powerful ways we can raise awareness and build support for the type of supportive housing Cathedral Square provides.
We'll gladly help you craft your story, or we can interview you and create a draft for your review. Please contact Natalie Glynn at glynn@cathedralsquare.org or call her at 802-859-8880 and let her know of your interest.
Join us on Legislative Day
Every year, shortly after the Vermont Legislature convenes, the Vermont Housing & Conservation Coalition (VHCC) sponsors Legislative Day – a day when housing and conservation advocates gather at the State House to meet with their representatives and senators, attend committee meetings and offer testimony on current housing- and conservation-related issues, and generally network with colleagues and recharge their batteries. These days are always more effective when residents join in.
Legislative Day 2023 is on Friday, February 17, and will be held in person this year! If you'd like to participate or even just observe, reach out to Molly Dugan at dugan@cathedralsquare.org or 802-863-2224. You can also learn more and register here.
Write Your Legislators & Members of Congress
Reach out to your state legislators and members of Congress, tell them about your experiences, and urge them to support affordable housing for older Vermonters and people with disabilities and other challenges. Learn about the issues Cathedral Square is prioritizing this legislative session and encourage your Vermont senators and representatives to add their support.
Contact Your Vermont State Legislators:
• Find your state legislators and how to contact them here.
Contact your members of Congress:
• Contact Senator Bernie Sanders

• Contact Congresswoman Becca Balint
Write a Letter to the Editor
Has your local paper run an article about the housing crisis in Vermont? About the special challenges older adults and people with disabilities are facing when it comes to housing or dealing with the coronavirus pandemic? Isolation and loneliness during these difficult times?
Share your thoughts and relate them back to your experience, particularly if you are a Cathedral Square resident and/or SASH participant, and tell how you have benefited from the extra support, outreach and TLC you have received during the pandemic.
Other Ways to Show Your Support
If you're able to make a financial contribution, please consider a gift to support the work of Cathedral Square and SASH. Cathedral Square is a nonprofit organization, so all donations are tax-deductible to the extent permitted by law. Donations can be made online at cathedralsquare.org/donate or by mailing a check payable to Cathedral Square, 412 Farrell St., Suite 100, S. Burlington, VT 05403.
You also might suggest to friends and relatives that they make a gift to Cathedral Square in honor of your birthday or other milestone. And many residents choose to leave a bequest to Cathedral Square and/or SASH in their will as a way to show their appreciation for the quality of life they have enjoyed thanks to Cathedral Square and SASH.
For information about any of these giving opportunities, please contact Natalie Glynn at glynn@cathedralsquare.org or call 802-859-8880.