Advocate for Affordable Housing and Long-Term Care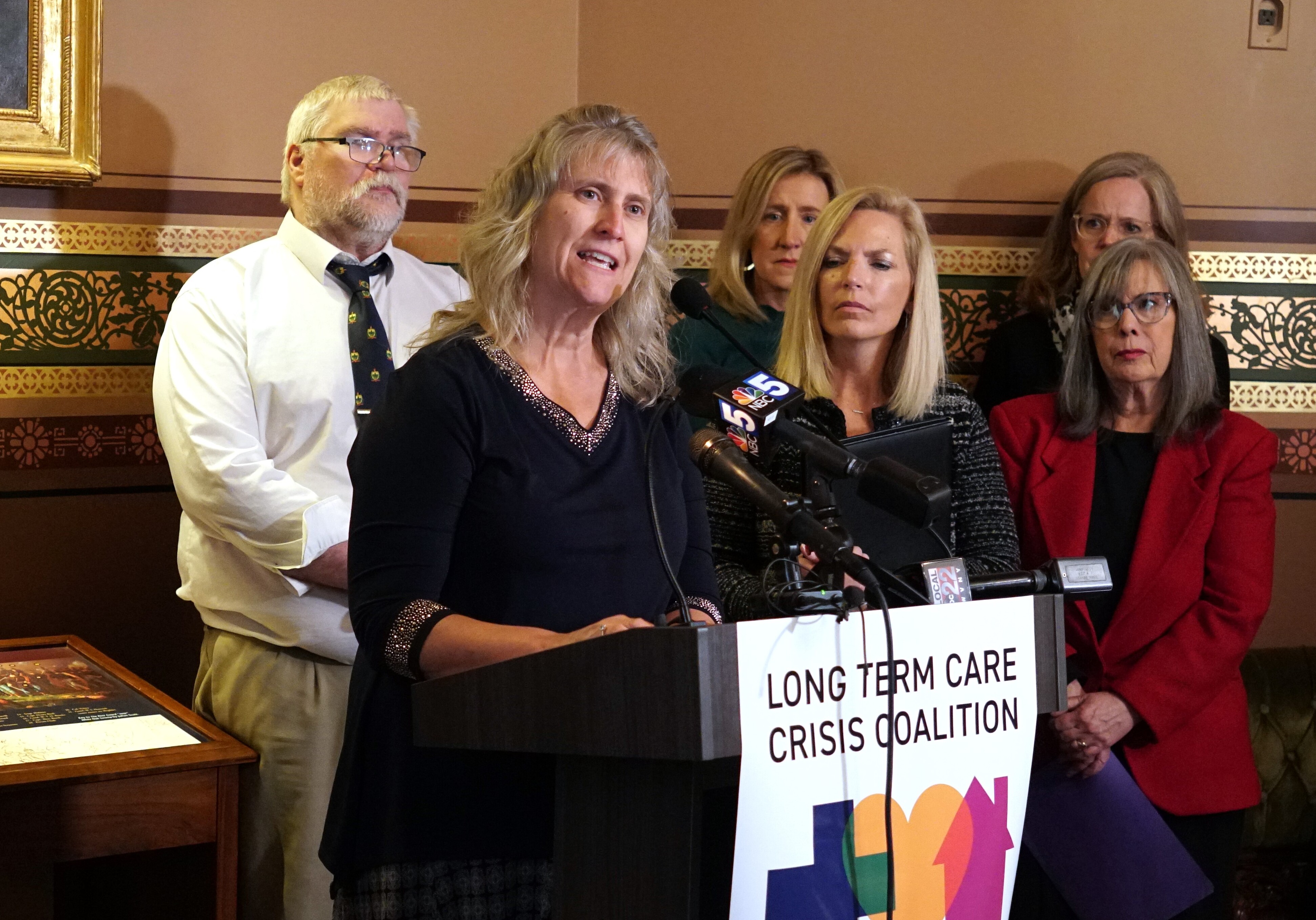 2023 Legislative Session Recap

Cathedral Square's top three legislative priorities fared well after a tumultuous end to the 2023 legislative session. Increases include Medicaid reimbursement rates and the Vermont Housing & Conservation Board (VHCB) base budget, plus one-time funding to continue the SASH for All pilot and invest in housing production and rehabilitation. None of these priorities would have been realized without working with partner organizations through coalitions such as the Long-Term Care Crisis Coalition, the Vermont Housing and Conservation Coalition, and the Vermont Affordable Housing Coalition, to name a few. Legislators heard us and we are grateful for their action, especially recognizing the extreme fragility of the long-term care system and need for immediate payment increases as an important first step.

Also of note is that legislative leaders came to an agreement with each other and the Governor's Office to extend the motel housing program through April 2024 to provide more time for the state and community provider network to find suitable housing options for those that would have been exited out of motel housing on July 1.
Summary of investments in Cathedral Square's 2023 priorities:
Substantial Medicaid Rate increase for Assisted Living – 79% increase for Assistive Community Care Services (ACCS) and 4% increase for Enhanced Residential Care (ERC) payments.
Substantial Investment in Affordable Housing – $25.2M to Vermont Housing and Conservation Board in base budget and $41M one-time funding with a heavy emphasis on homelessness response.
SASH for All pilot programs funded to continue for year two.
Summer and fall are a great time to reach out to your representatives and thank them for their hard work during the legislative session. This also ensures that our issues are top of mind for them going into the coming session! Below are links to help you find out who your representatives are and how to contact them. Here is some sample language to get you started:
"Thank you for prioritizing investments in long-term care, affordable housing, and SASH during the 2023 legislative session! Safe, affordable housing is essential for health, community prosperity, and economic, social, and racial equity. For older adults and people with disabilities, supportive housing – housing where support and services are provided right where they live – is crucial as well."
Contact your Vermont state legislators:
Find your state legislators and how to contact them here.
Contact your members of Congress:
Share Your Story

We rely on the stories of residents and family members who have been helped by Cathedral Square and Support and Services at Home (SASH®) to educate people about the critical need for affordable, service-enriched housing for older Vermonters and people with disabilities. Sharing these stories with legislators, policymakers, funding agencies and others is one of the most powerful ways we can raise awareness and build support for the type of supportive housing Cathedral Square provides.
We'll gladly help you craft your story, or we can interview you and create a draft for your review. Please contact Natalie Glynn at glynn@cathedralsquare.org or call her at 802-859-8880 to get started.
Join us on Legislative Day
Every year, shortly after the Vermont Legislature convenes, the Vermont Housing & Conservation Coalition (VHCC) sponsors Legislative Day – a day when housing and conservation advocates gather at the State House to meet with their representatives and senators, attend committee meetings and offer testimony on current housing- and conservation-related issues, and generally network with colleagues and recharge their batteries. These days are always more effective when residents and advocates join in.
Check back here for announcements about Legislative Day 2024.
Write a Letter to the Editor

Has your local paper run an article about the housing crisis in Vermont and the special challenges older adults and people with disabilities are facing? Sharing your thoughts in a Letter to the Editor is a great way to continue the conversation and get the attention of community members and decision makers. Generally speaking, a Letter to the Editor is written in direct response to something recently published and is usually 250 words or less. Here are four steps to help you craft your message:
Why is this issue important to you? Make a value statement and be sure to mention the article to which you're responding.
How has this issue impacted you? Share your personal story and be specific about the challenges you've experienced.
What solution are you proposing? Share your vision for the future of affordable housing and services for older adults and those with diverse needs.
Offer a clear and concise call to action. What is one simple step people can take to support the solution you've described?
If you'd like help writing a letter, please feel free to reach out to Natalie Glynn at glynn@cathedralsquare.org or call her at 802-859-8880.
Other Ways to Show Your Support
If you're able to make a financial contribution, please consider a gift to support the work of Cathedral Square and SASH. Cathedral Square is a nonprofit organization, so all donations are tax-deductible to the extent permitted by law. Donations can be made online at cathedralsquare.org/donate or by mailing a check payable to Cathedral Square, 412 Farrell St., Suite 100, S. Burlington, VT 05403.
You also might suggest to friends and relatives that they make a gift to Cathedral Square in honor of your birthday or other milestone. And many residents choose to leave a bequest to Cathedral Square and/or SASH in their will as a way to show their appreciation for the quality of life they have enjoyed thanks to Cathedral Square and SASH.
For information about any of these giving opportunities, please contact Natalie Glynn at glynn@cathedralsquare.org or call 802-859-8880.