Our Stories: Residents Share Their Experiences
The people who make their home with Cathedral Square come from diverse backgrounds and all walks of life, adding to the richness of life in our housing communities. Some are lifelong Vermonters, others hail from faraway states and foreign countries. They are farmers, teachers, writers, nurses, artists, homemakers and home brewers. Some came to Cathedral Square after being down on their luck for many years; others had been lifelong homeowners who chose to move to a place where they could remain active and safely "age in place." The common thread they share is Cathedral Square, where differences are welcome and celebrated, and where the health and well-being of residents is the top priority. Here are some of their stories.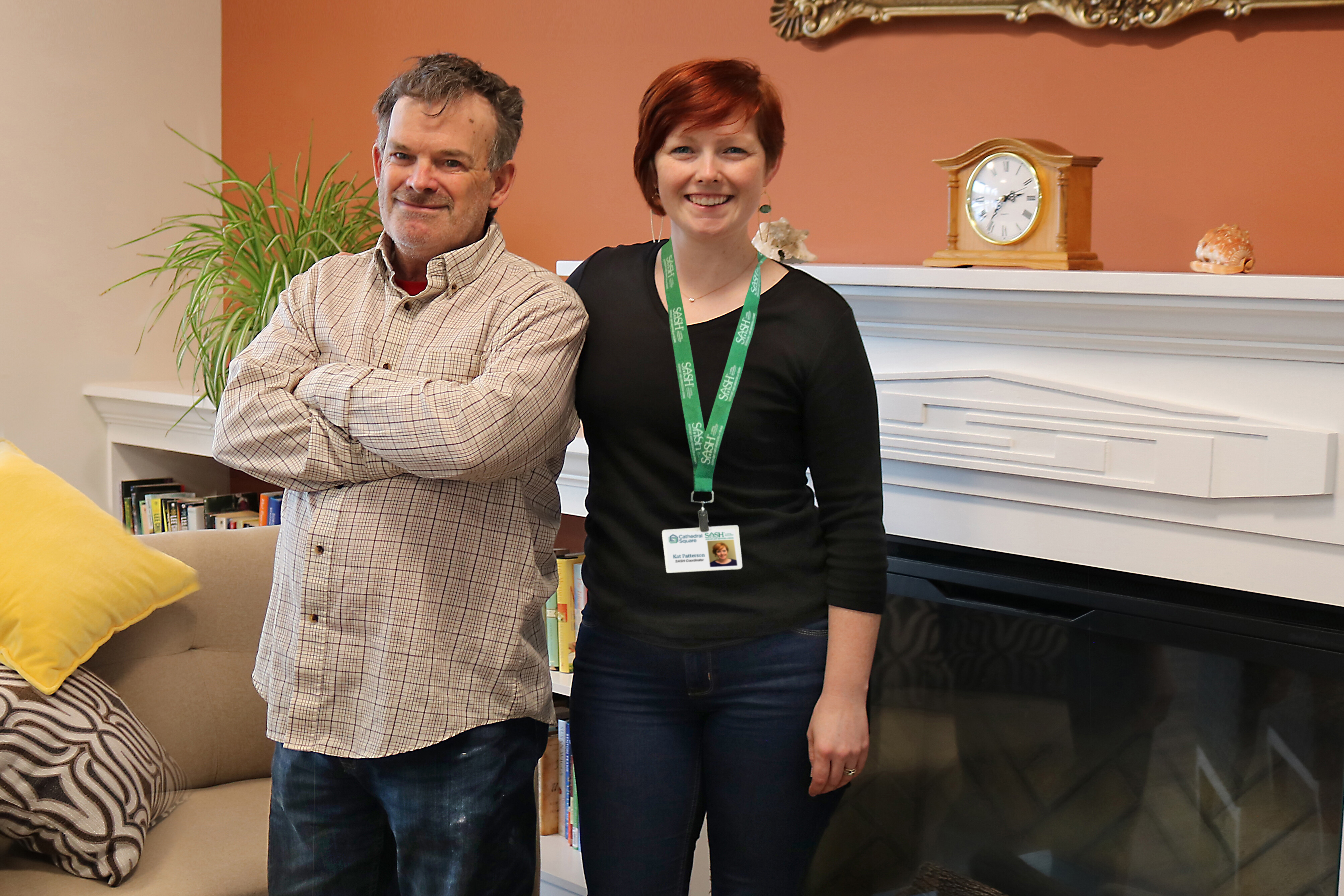 Chuck Frazier
The doormat inside Chuck Frazier's Cathedral Square apartment sums it up: "BEST DAY EVER," it reads.
"I bought that on October 29, 2018 — the day I moved in," beams Chuck, 63, not hesitating when recalling the precise date. "Having four walls in a home sure beats four doors in a car any day."
Chuck would know. He lived in his car for two full years after the house he had shared with his mother, who had died six years earlier, went into foreclosure and he lost his home. "The police would come check on me where I was parked by the lake to make sure I was all right, especially in the winter," he recalls.
Eventually Chuck got into a shelter in Barre, where he stayed for a year. During that time he suffered two heart attacks and became fully disabled. Next stop was ANEW Place in Burlington, where he lived for a year and a half. While there, he received one-on-one case management and eventually moved into transitional housing (the upper floor of the ANEW Place shelter). After completing classes in budgeting and housing responsibilities, he applied for housing with Cathedral Square and was accepted.
"I love it here," he says. "I love having my own four walls. I love the people." He has special praise for SASH coordinator Kat Patterson and wellness nurse Anne O'Brien. "They've helped me quit smoking — I couldn't have done that when I was homeless," he says.
Chuck shows his appreciation by helping his neighbors and supporting the community as well. He helps with the garden and shovels the walk when it snows. He checks on other residents to make sure they're okay.
In early 2020 Chuck testified before the House Human Services Committee about the critical role Cathedral Square and supportive housing play in helping people get back on their feet. "It helps people like me who have had challenging times in their lives, have better lives," he told committee members. "It's really made all the difference for me."
-- by Deborah Bouton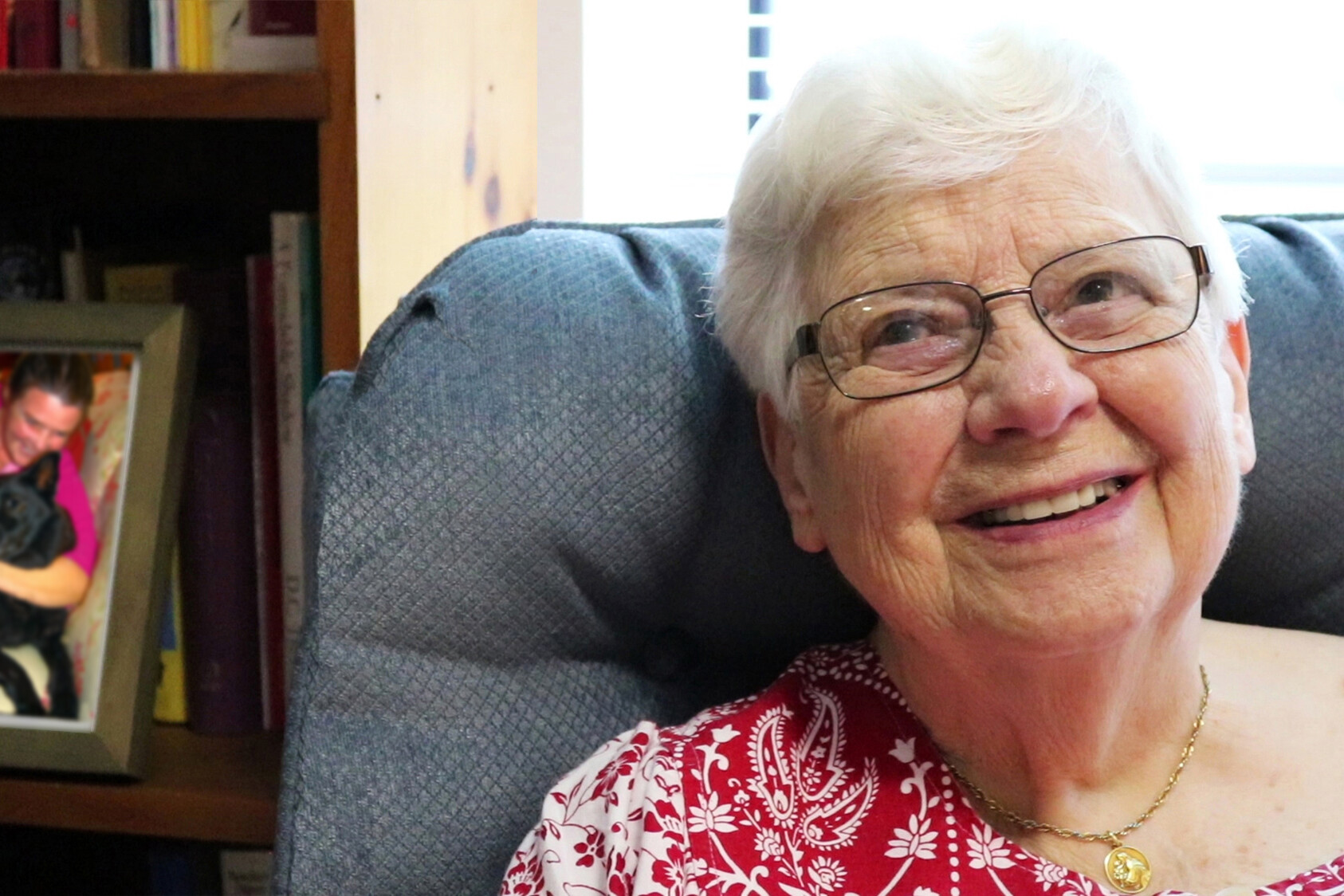 Jeanne Daley
Before Jeanne Daley moved to Thayer House, an affordable Cathedral Square community in Burlington's New North End, she could barely walk. "I couldn't even make it across the hall without using two canes," she says.
Now, four years later, she's traded in her canes for dancing shoes. She not only walks regularly every day, she recently participated in a ballroom dance class — an improvement she attributes to the activities and support of Cathedral Square and its flagship program called SASH®, Support and Services at Home.
Daley is a prime example of the benefits of SASH and Cathedral Square. "I never thought I'd be able to dance again," she says. "Things I didn't think I'd be doing, I'm doing more and more. I feel like I'm getting younger instead of older — that's how I am since I came here."
Now 93, Daley beams as she describes her new lease on life. "When I first moved here, I thought I'd be lucky to live for six months," she says. "It turned out that all I needed was the right encouragement -- and this place. It's been the perfect thing."
-- by Jessica Clarke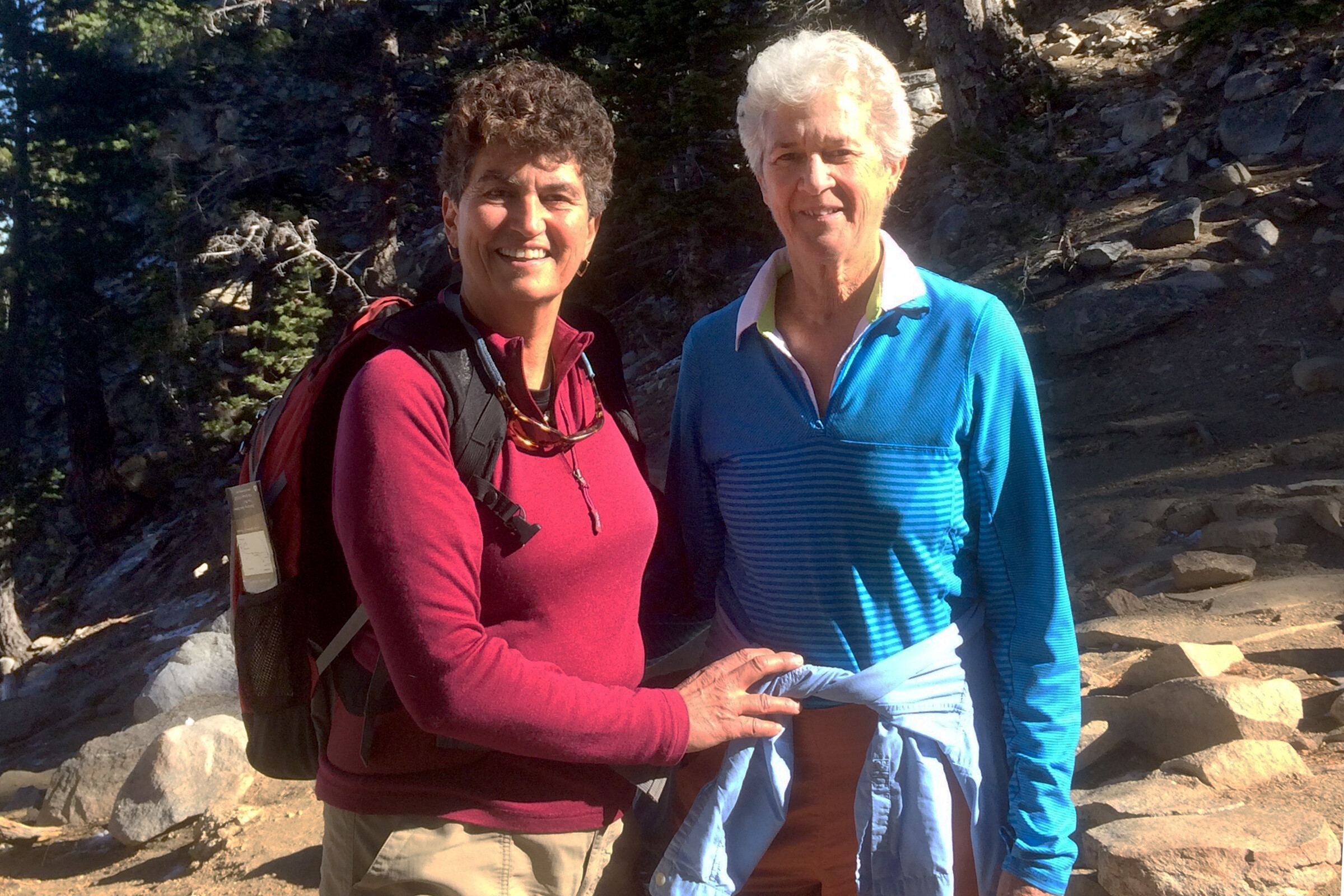 Pam Gale & Lynn Vera
Former athlete Pam Gale was a vibrant, active woman who loved traveling and hiking with her longtime partner, Lynn Vera. Diagnosed with Alzheimer's at age 58, she remained that way for many years. Ultimately, however, Pam's behavior reached the point that Lynn could no longer keep her safe and care for her at home. Her difficult final years were punctuated by hospital confinement for six months before an opening became available at Memory Care at Allen Brook, Cathedral Square's memory-care residence for Medicaid recipients.
"The unconditional love and compassion Pam received at Memory Care at Allen Brook allowed her to live her final days with dignity and peace," Lynn said. "Six months prior, while we desperately searched for a safe place for her, Pam was living in the hospital — which is not prepared for memory care. There she constantly heard 'No!' and 'Stop!' and 'Don't touch that!' But at Allen Brook she heard 'l love you, Pam' and 'We're here for you, Pam.' I am beyond grateful for all Cathedral Square did to make Allen Brook possible. We need so many more places like this," she added.
As Lynn wrote in Pam's obituary, "Friends and family will be forever grateful to the incredibly dedicated and loving staff at Allen Brook."
-- by Deborah Bouton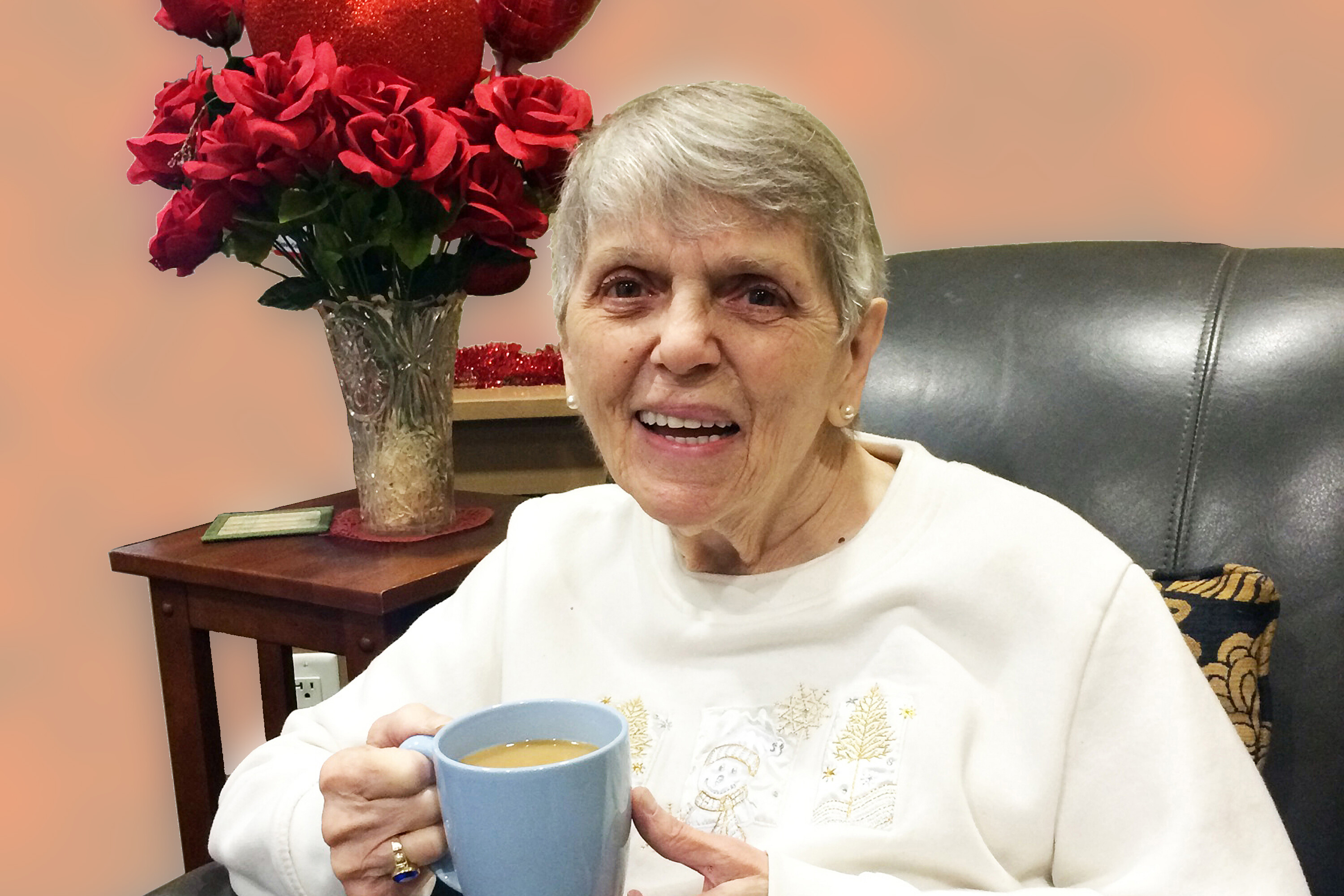 Nancy Baker
Since moving to Cathedral Square's Grand Way Commons (GWC) in 2008, Nancy Baker has come to embody the kind of community spirit that helps such a residence thrive. Indeed, it would be difficult to imagine life at the South Burlington homestead without her.
Nancy was born in Burlington in 1938, and apart from some time spent in California and Florida after high school, Burlington has always been her home. She reminisces fondly of her time in California, where she worked for a company that built parts used in the first moon landing. She recalls her excitement she experienced watching the landing on television, knowing she had played a role in such an historic event.
One of Nancy's many accomplishments upon moving to GWC was helping to form a group that served weekly hot meals to residents and staff. The program contributed much to the community and was so successful that the United Way of Chittenden County recognized the group with a "Hometown Hero" volunteer award.
Nancy contributes her time and resources at GWC in other ways as well, especially for fundraising events to support the GWC residents association. She's organized countless bake sales and is responsible for an ongoing bottle-redemption program that has raised thousands for resident activities and programs.
Nancy is a longtime participant in SASH® — Support and Services at Home, a comprehensive wellness program developed by Cathedral Square and now available statewide. She's also one of its primary cheerleaders. She happily shares her experiences with new residents as they move in and urges them to sign up for the program. "I tell folks it's better than mom's apple pie," she says with a laugh.
-- by Eric Ellicock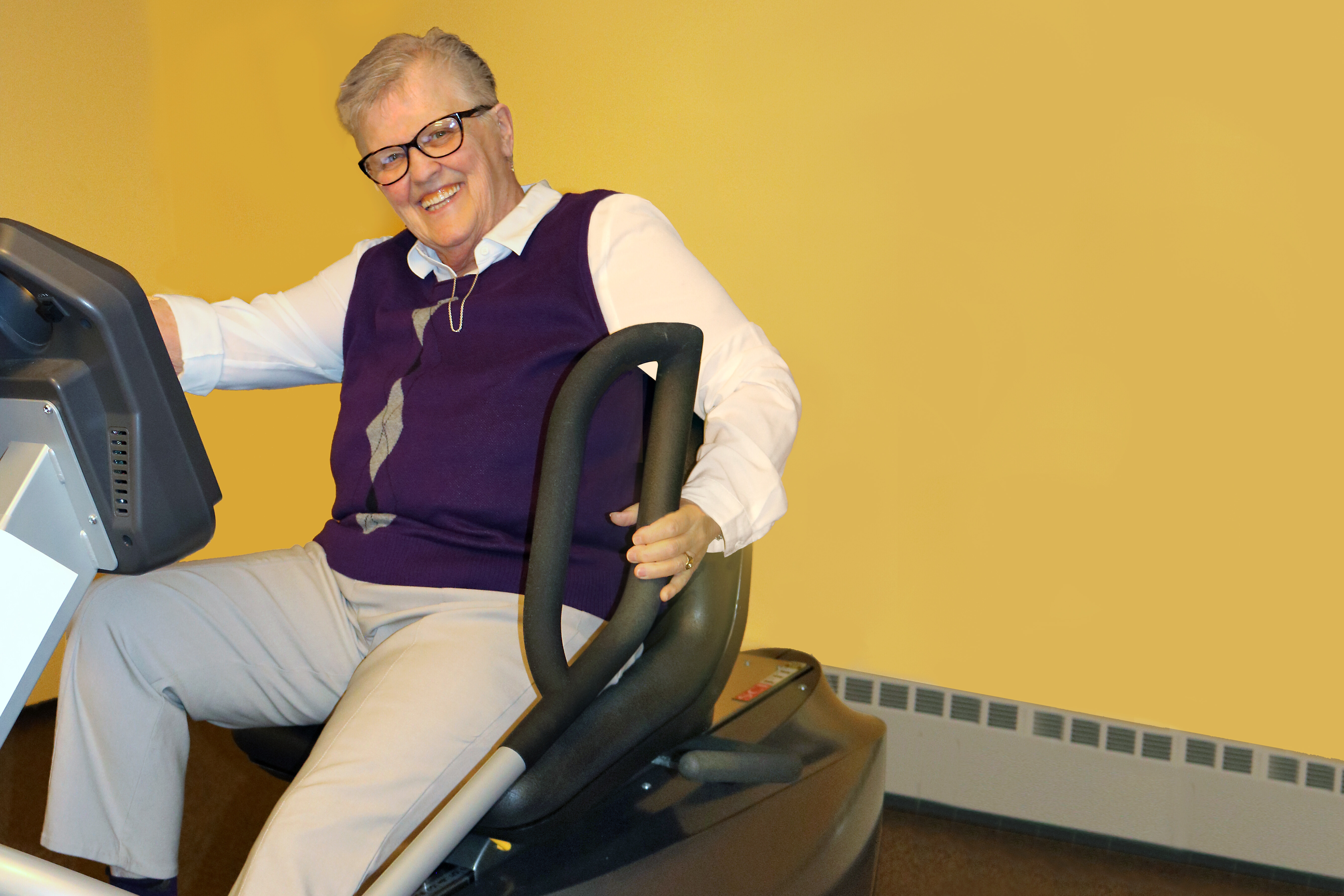 Roni Lesage
"I moved to Thayer House in 2016 after waiting for an opening for nearly five years. I desperately wanted to move here after I came to an open house and saw Thayer House in person. At the time I was living in a privately owned senior housing development, where I was paying high rent and receiving nothing in return other than an increase in rent every year. The hallways were dark and dingy, the garage was dark and scary, and there were sinkholes and other maintenance needs that never got done.
"With the exception of the time before my husband died, I have never been happier since moving here. The facilities are to die for - they thought of everything when they built this place. The property and grounds are beautiful and always kept up. All the programs and activities here knock my socks off - sometimes it's hard to keep track of them all. And then on top of that, we have SASH (Support and Services at Home) here, provided for free.
"I just can't say enough about Cathedral Square. I consider them the ultimate champion for seniors. The staff and maintenance folks go out of their way for us. It's like night and day compared to where I lived before. Sometimes I think I have died and gone to heaven.
"I am so grateful to Cathedral Square that I contribute as a volunteer and help in any way I can."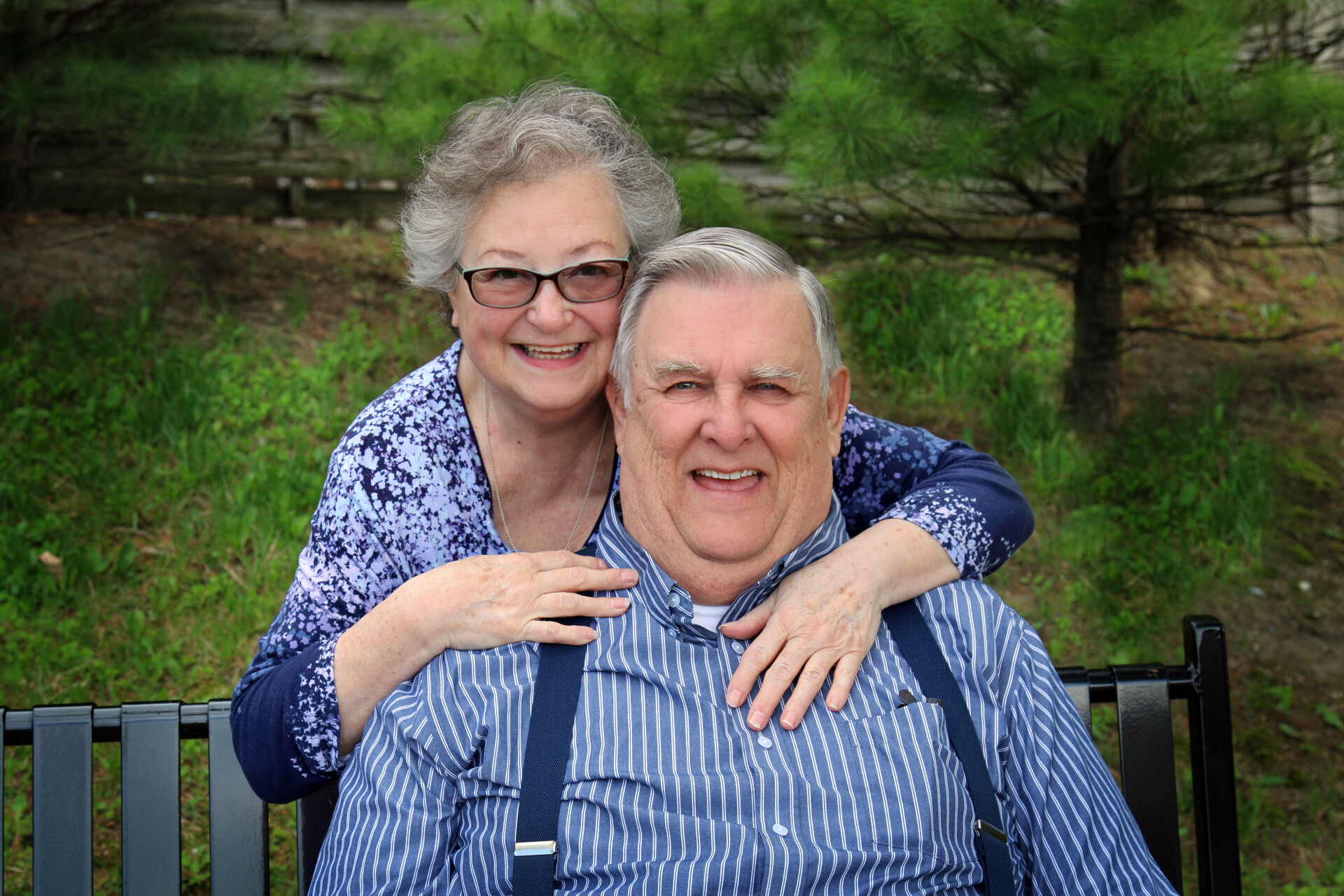 John & Joanne Davidson
John and Joanne Davidson moved to Cathedral Square's Grand Way Commons in 2011 and immediately started contributing to the social life of the building. From participating in the Residents' Association to taking their neighbors to medical appointments, organizing social events and, perhaps most famously, setting up and teaching a Wii bowling league, John and Joanne epitomize the spirit of neighborliness that makes living in a Cathedral Square community so special.
The couple's relationship began in high school when John asked Joanne to the prom. They married in 1960 and raised five children, including twin daughters in 1969. Anticipating only one child when they were born, John recalls the moment the doctor informed him that he was the proud father of twins. He literally dropped to his knees in shock -- prompting genuine concern from the medical staff.
John's career required the family to move numerous times, so they never felt they had roots in any one place – until they settled at Grand Way Commons. Here they found a sense of permanency and community that they had rarely experienced in the past. Speaking warmly of his neighbors and the life he and Joanne now have, John puts it this way: "I feel like we were put in the building precisely for this reason."