Job Openings at Cathedral Square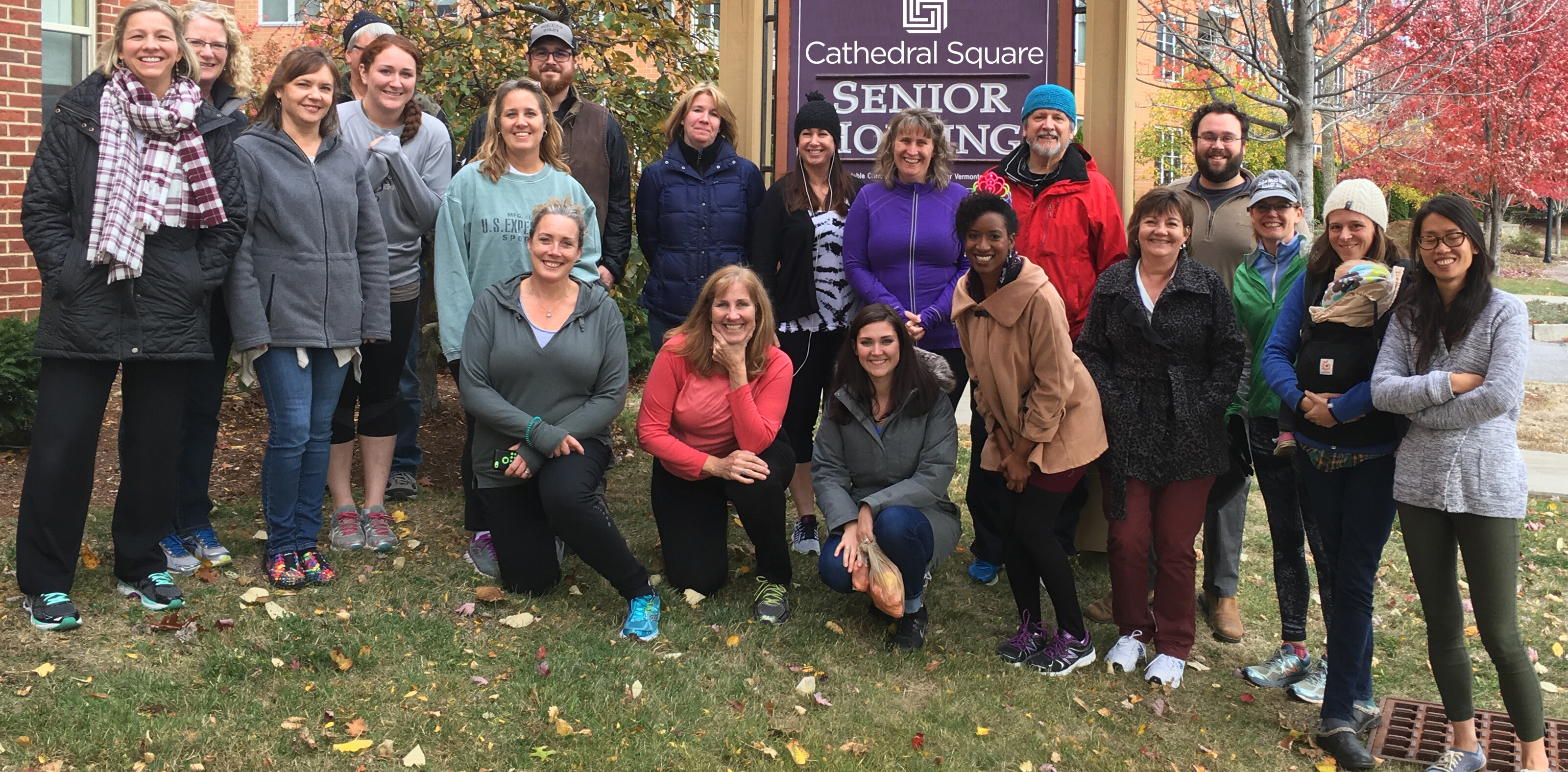 Human Resource Generalist
Responsible for performing a variety of human resource daily functions including interviewing and hiring staff, processing payroll, handling benefit administration, processing workers compensation claims, assisting with development of policies and procedures and enforcing company policies and practices.
Qualifications

Bachelor's degree in Human Resources, Business or related field. Must possess at least one year of Human Resource experience. SHRM-CP a plus. Must have knowledge of State of Vermont and Federal employment laws. Specialized knowledge in employee benefits, payroll, employee relations, recruiting or training is required. Must possess excellent communication skills, interpersonal skills, facilitation skills, ethics, and cultural awareness. Excellent time management skills with a proven ability to meet deadlines. The ability to understand and resolve complex employee relations and organizational issues is required. Must be able to present information to staff and management in small and large group settings. Proficient with Microsoft Office Suite.
Hours and Location: Full-time, GWC
Download the full job description.
Foot Care Nurse
The Foot Care Nurse provides foot care services and assessment to variety of Cathedral Square residents and SASH participants. Every client receives complete toenail care as well as a thorough foot assessment at each clinic visit. The clues to systemic diseases, past medical compromises, nutritional impairments, psychosocial issues, and so much more may stem from a simple foot and nail assessment. The Foot Care Nurse operates under safety standards put out by the ANA and stays compliant with HIPAA regulations. Always keeping the client as the main focus, The Foot Care Nurse fosters trusting relationships being a reliable and visible presence in the community while providing a necessary service.
Qualifications
Must possess a Vermont RN or LPN license
Experience and/or Certification in Foot Care services is preferred
Able to think, act and intervene appropriately in both routine and emergency situations
Possess a high degree of interpersonal communication skills to relate with a wide variety of individuals
Have demonstrated leadership skills and the ability to exercise sound judgment

Strong organizational and time management skills and excellent verbal and written communication skills.
Hours and Location: Per Diem, locations vary

Download the full job description.

Resident Assistants
Resident assistants provide compassionate care and support to Cathedral Square residents who are physically and/or cognitively impaired. They work as part of a close-knit, casual and professional team at Cathedral Square Assisted Living in downtown Burlington and/or at Memory Care at Allen Brook, our specialized memory-care community in Williston. They help residents maintain a high quality of life by providing an open ear and helping them with personal care and daily activities, including dressing, eating, hygiene and medications. Experience working with elders is preferred but not required, as we provide paid training!
NOTE: Special precautions are in place at this time to ensure the safety and health of our staff and residents, including additional sanitation, restricted access and social distancing.
Qualifications
Compassion, positive attitude, strong work ethic, reliability, and ability to "go with the flow" as needed
Excellent interpersonal skills and ability to relate to a variety of people
Able to think, act and intervene appropriately in both routine and emergency situations
Able to lift, carry, stand, bend, squat, crawl, reach and kneel using good body mechanics for sustained periods of time (think of the steps you'll get in!)
Able to communicate effectively in writing for the purpose of documentation and keeping records
LNA certification and prior experience as a nursing assistant or aide to people who are elderly or disabled is a plus.
Hours and Location: Full-time Evenings, Part-time, Days, Evenings and Overnights at Cathedral Square Senior Living in Burlington and Part-time and Per Diem at Memory Care in Williston

Download the full job description.

Cook

The cook prepares and serves meals in a friendly, professional manner to residents at Cathedral Square Assisted Living (Burlington) and/or Memory Care at Allen Brook (Williston). Responsibilities involve all facets of kitchen operations, including ordering, preparing, serving, cleaning, and receiving, inspecting and rejecting orders, and monitoring all kitchen equipment. The cook is on call to cover for the Manager of Food Service as needed.
Qualifications
High school diploma or equivalent
Ability to perform basic math and to read and follow instructions, recipes and resident information
Flexibility in working schedule and weekend/ holiday availability
Good communication skills and ability to relate to a wide variety of people
Prior cooking experience preferred
Prior experience working with seniors or individuals with disabilities preferred
Hours & Location: Part time (21 hours/week) in Burlington. Per diem available in both Burlington and Williston.
Download the full job description.