Home Modification Program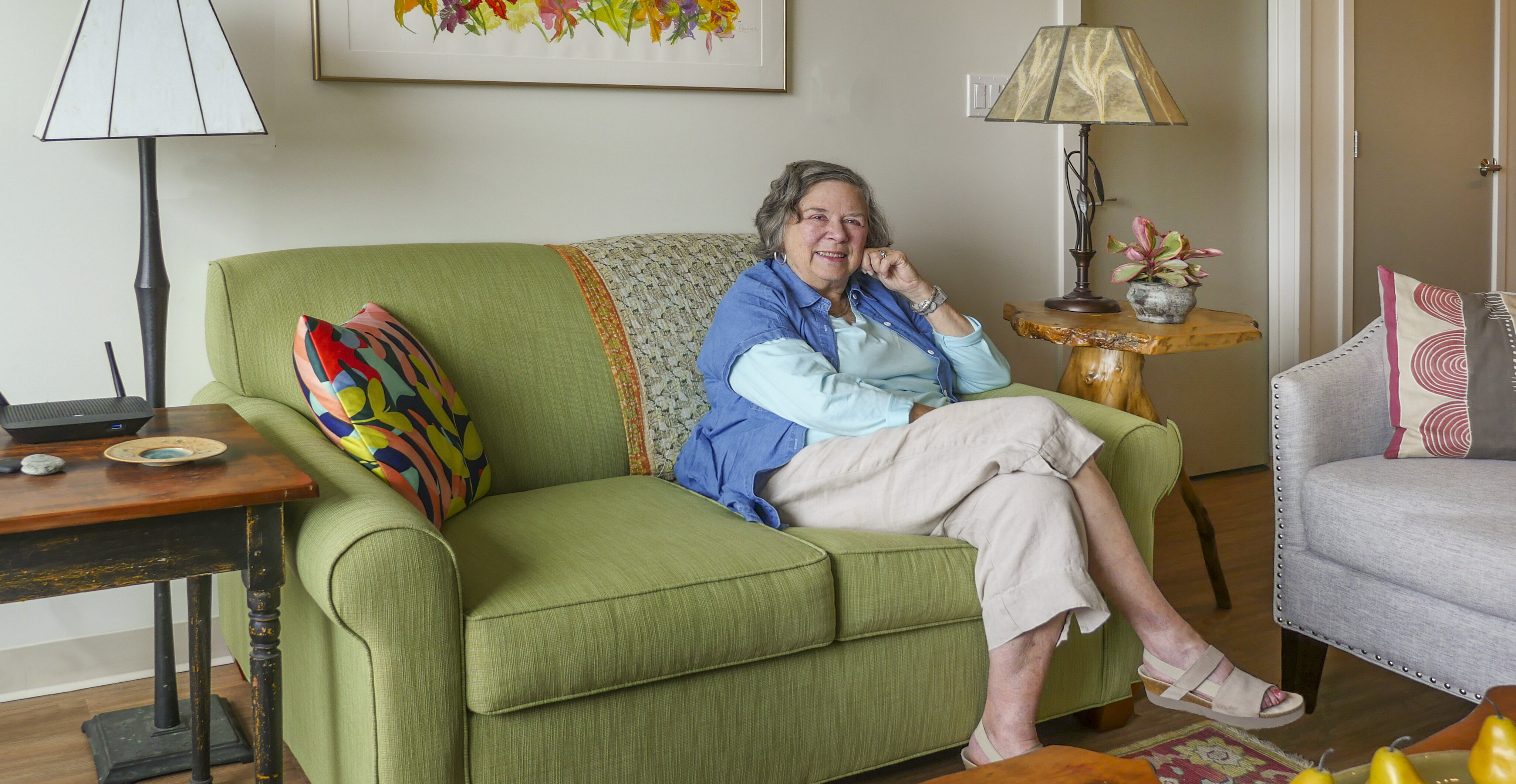 Are you an older Vermont homeowner in need of repairs to your home so you can stay safe and independent?
You may qualify for FREE home upgrades by Cathedral Square!
With a grant from the U.S. Department of Housing & Urban Development (HUD), Cathedral Square is now making essential home-accessibility modifications for older, low-income homeowners in several rural towns in Chittenden County. As one of just 32 grant recipients awarded nationally, Cathedral Square is receiving $1 million over three years to manage the program and perform the work. The goal is to increase homeowners' accessibility and reduce the risk of falls through low-cost, low-barrier, high-impact home modifications.
How It Works
There are three members of the Home Modification Program staff: a program manager (longtime Cathedral Square staff member Carolyn Gipson), an occupational therapist (OT), and a home modification technician. Upon referral and confirmation of eligibility, the OT meets with the homeowner to assess needs and create a plan, then the technician works with the homeowner to implement the recommended modifications. All time and repairs are free to the homeowner.

To qualify you must:
Be at least 62 years of age
Have a household income below $53,700 for 1 person or $61,400 for 2 persons (income limits as of 1/31/2023, subject to change)
Own your home in Bolton, Cambridge, Charlotte, Colchester*, Essex*, Fairfax, Hinesburg, Huntington, Jericho, Milton, Richmond, Shelburne*, St. George, Starksboro, Underhill, Westford, or Williston (*must be within rural area to qualify, reach out to Carolyn Gipson to determine eligibility)
Examples of work/repairs:
Bathroom accessibility items
Improvements to entryways and thresholds for safe walking
Task lighting and lighting for safety
Kitchen accessibility equipment
Stair rails, and more!

To learn more and enroll, contact:
Carolyn Gipson, Home Modification Program Manager
Email: gipson@cathedralsquare.org
Cell: (802) 488-0734
Interested in sharing this information with your community?
You can download and print this flyer or share the link to this page electronically.
---
This program is made possible by the U.S. Department of Housing and Urban Development.