Finances & Accountability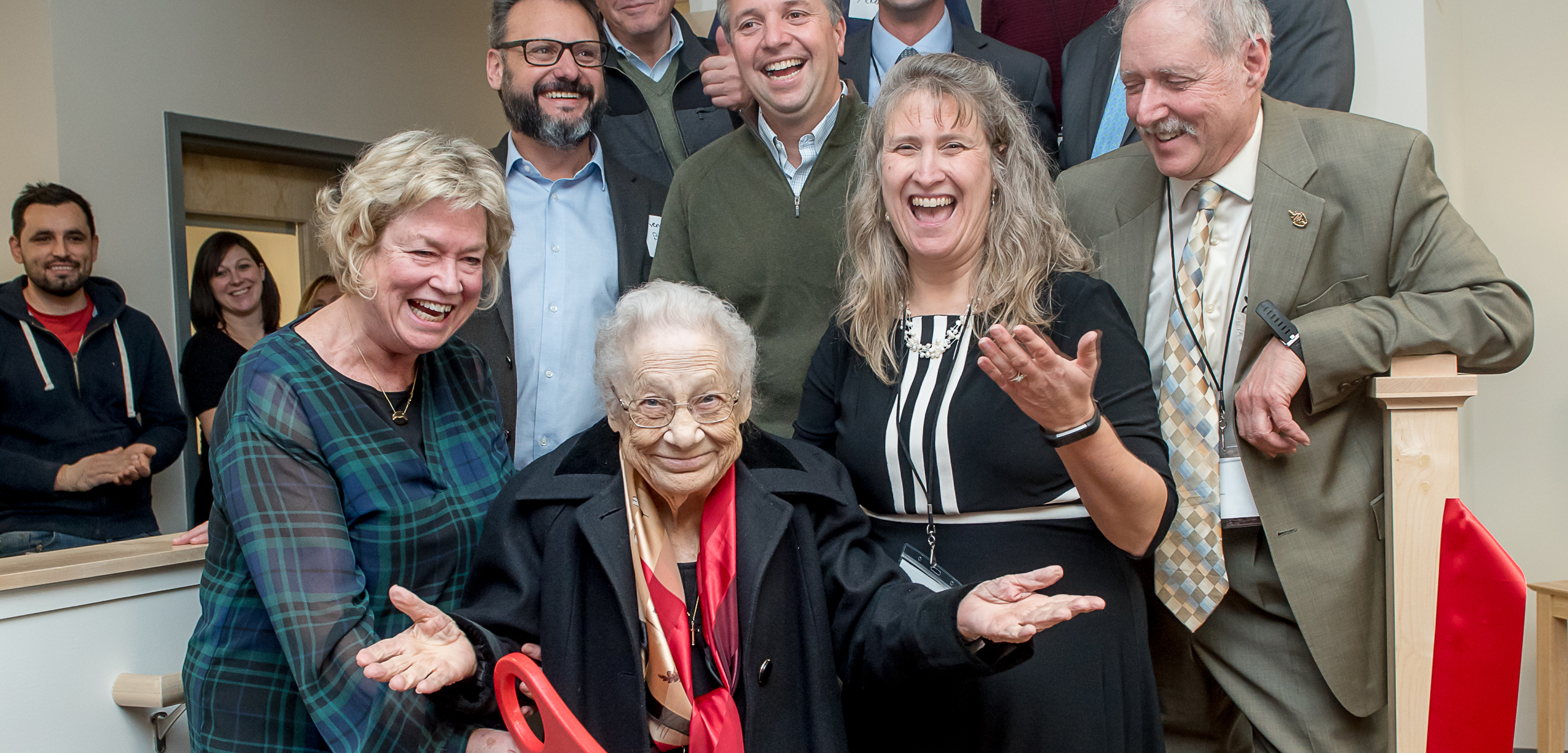 Flanked by Sarah Carpenter of VHFA (left), Kim Fitzgerald of Cathedral Square and others, longtime resident Doris Allard cuts the ribbon at Allard Square, a 55+ community in South Burlington named in her honor in 2018.
Click the links below to view our recent annual reports, financial audits and strategic plans. If you would like more or earlier information about our financial stewardship or other aspects of our business operations, please reach out by email or give us a call at 802-863-2224.
Annual Reports
If you'd like to see earlier annual reports or have any questions, please email info@cathedralsquare.org or call 802-658-2224.

Annual Financial Audits
Strategic Plans